For the most part, high-end tuning companies have a difficult job when it comes to modifying some of the most perfect sports cars in the world. Odd then, it seems, for German tuner Masonary to tackle the Aston Martin V8 Vantage, sure it never hurts to have more power but in the looks department this car is already flawless.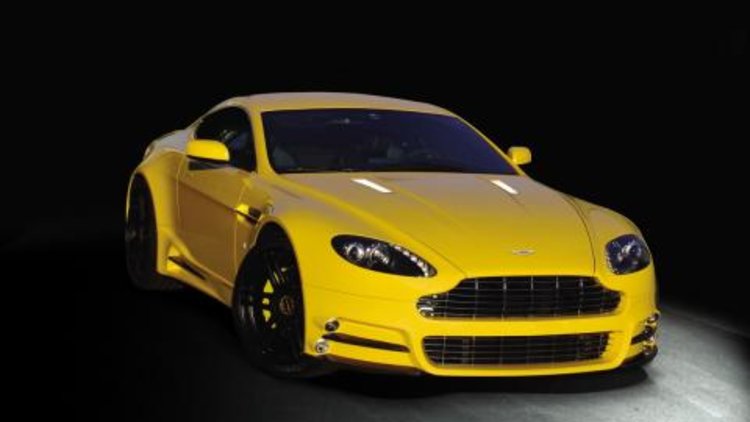 Nevertheless, Masonary have added numerous exterior aesthetic modifications to the Vantage which include a carbon front spoiler, a rear apron with integrated diffuser, full side skirts, a boot lid spoiler and a new grille.
Some slightly more practical exterior changes include a carbon engine cover, a vented bonnet, carbon attachments for the side mirrors and taillights and a three-piece carbon sway bar.
Once inside, you are confronted by a new leather and Alcantara sports steering wheel, aluminum pedals, Mansory floor mats and custom door sills.
Whilst the engine has remained relatively unchanged, the exhaust system has been upgraded using a new sports muffler with stacked twin tips as featured on the Lexus IS-F.
This is potentially the motoring equivalent of blasphemy as the symphony of the V8 in the Vantage remains one of the most crotch inducing sounds in the world.
On the other hand, the suspension has been improved with new performance springs and the standard brakes have been replaced with Brembo designed six-piston calipers up front and four-piston units in the back.
These are engulfed within black powder-coated 20in forged alloy wheels wrapped with 295mm tires up back and 255mm tires in the front.
[gallery=9]
Aston Martin V8 Vantage by Mansory