Phase three in Honda Australia's product and sales reboot has now been revealed. As you can read more of here, the 2017 Honda CR-V is out and about, and will make its way to Australia in the second half of 2017.
The fifth generation of Honda's mid-sized SUV staple will join the just-launched Civic sedan/imminent hatch, and the still-strong and relatively fresh HR-V small crossover in the Japanese company's rejuvenating range.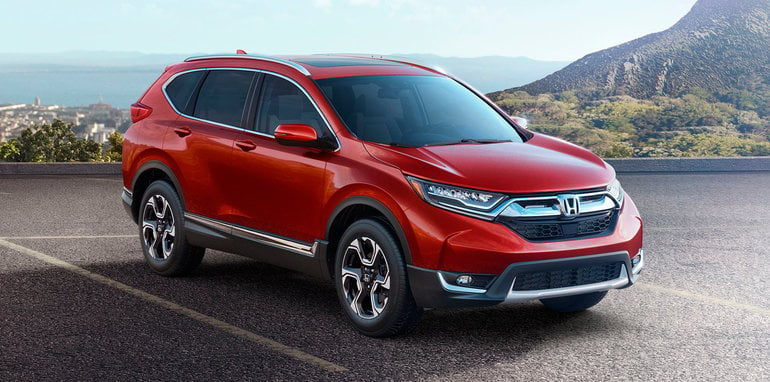 After a long time in the doldrums, Honda Australia is expecting 20 per cent growth to 50,000 units in 2017, and could potentially return to its 60,000 unit high-water mark (achieved in 2007) the year after that.
The new (likely once again Thai-made) Honda CR-V is a vital car to Honda's fortunes, because the medium SUV segment is growing more than any other — up almost 20 per cent this year, and comprising 14 per cent of vehicles sold — yet Honda is not a power player.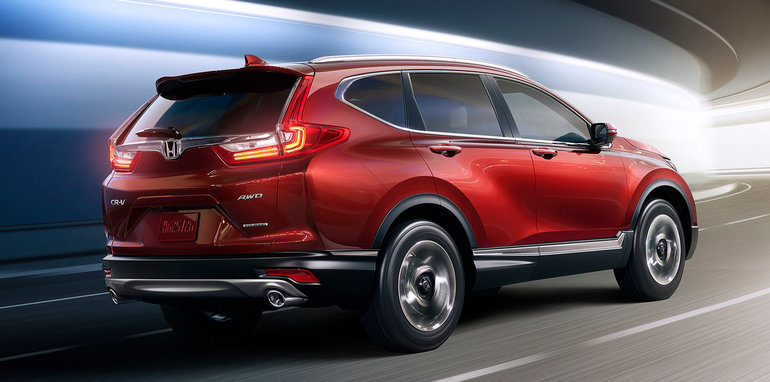 Despite strong badge recognition, the Honda CR-V only has market share of 5.8 per cent this year, placing it behind the Mazda CX-5, Hyundai Tucson, Toyota RAV4, Nissan X-Trail, Mitsubishi Outlander and Kia Sportage. The new Volkswagen Tiguan is also expected to be a stronger contender with the just-launched new generation version.
The MY17 CR-V is expected to change Honda's fortunes here, however, as director of its Australian division Stephen Collins told us recently. The next model is expected to partially mirror the market share of the hit HR-V.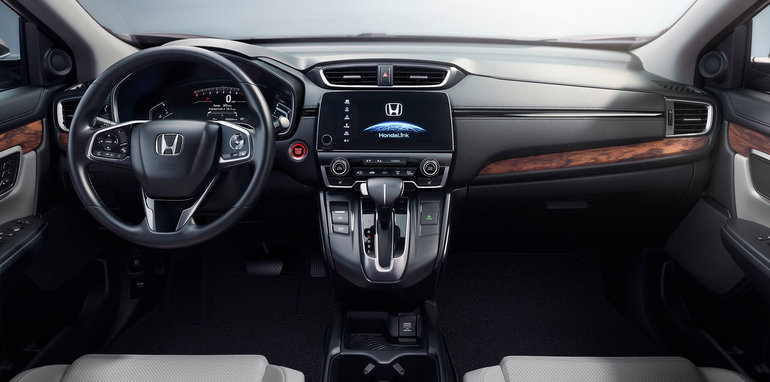 "Our HR-V private market share is 13 per cent. I can't see any reason we can't get double-digit share [on the next CR-V], and if we did that it would put us in among the top players," he said in a recent meeting with Australian media, going on to add what he hoped the new model would offer.
"Performance is one area clearly that we are looking to improve, the ride and handling, what we're looking for is fun to drive," he said, pointing to the much more dynamic yet comfortable new Civic as a precedent (comparison test here).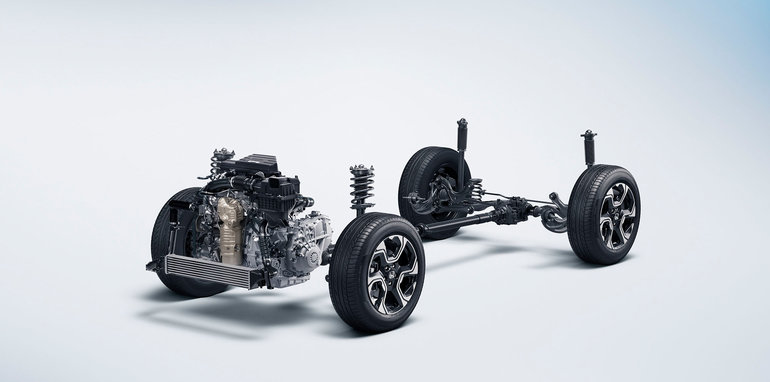 Don't disregard Honda's desire to move on from the self-confessed "beige" product it dished up in recent years, headlined by the new NSX and imminent Civic Type R, but to trickle across more core models too.
The 2017 Honda CR-V details for the US, most will be mirrored to Australia:
Bolder design, matched with a longer wheelbase but shorter rear overhang than before
Narrower A-pillars to improve driver visibility
Larger and much more premium cabin, 7.0-inch screen with Apple CarPlay/Android Auto and sat-nav
Available LED headlights with auto high-beam and power tailgate
Active safety tech such as autonomous braking, lane departure prevention, radar cruise control, blind-spot monitoring and rear cross-traffic alert
Revised MacPherson strut/multi-link suspension with new dampers, both FWD and AWD modelssaid to have "quick turn-in and flatter cornering"
Available with two four-cylinder direct-injection petrol engines: a naturally-aspirated 2.4-litre, and a 142kW 1.5-litre turbo. Both CVT-only
MORE: Honda Australia forecasts massive 2017 growth
MORE: Could Honda go back to the future?
MORE: New Honda CR-V due next year, to be more dynamic and upmarket
 Tell us what you think about the new Honda CR-V in the comments section. Would you look at one over a CX-5?