When a new model begins life as an exaggerated and highly stylised sketch, it's no stretch to imagine that the look of the later physical concept will bend a few less laws of physics.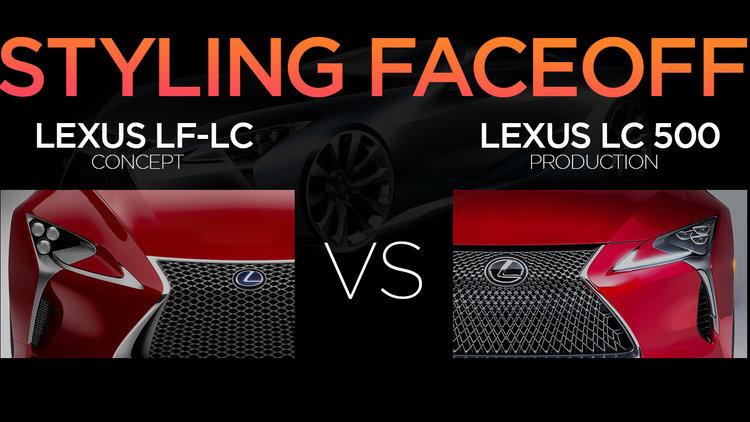 And, of course, the final road-going production model that follows - if production is confirmed at all - will usually do away with the concept's most awe-inspiring aspects.
The slender futuristic headlights, the low-slung body, the 40-inch wheels that barely fit beneath the impossibly wide guards...
Subaru's WRX concept stands out as a concept that dropped jaws before graduating to a less intimidating - if still purposeful - final production design.
The Suzuki Kizashi 3 concept is another well-remembered example. How different the brand's fortunes in the mid-sized sedan segment might've been if that showstopper had made it to showrooms...
But, every now and then, a car maker hits it out of the park. The new 2017 Lexus LC500, for example.
When the LF-LC first appeared in 2011, fans wondered if it could be a successor to the LFA - or something more affordable and less extreme, like a next-generation SC.
Of course, there were question marks over whether any future production version could keep the concept's mighty proportions and fine details intact. But Lexus had been starting to demonstrate a move towards a new 'out there' styling language and, it seemed, the odds weren't so bad.