Oh yes, its the BMW 1 series and its set to come to the ring with an all new looks and powerplants. BMW have decided to build a 1 series coupe. The 1 series, despite its low price has not enjoyed a great deal of success, but its fortunes are set to change.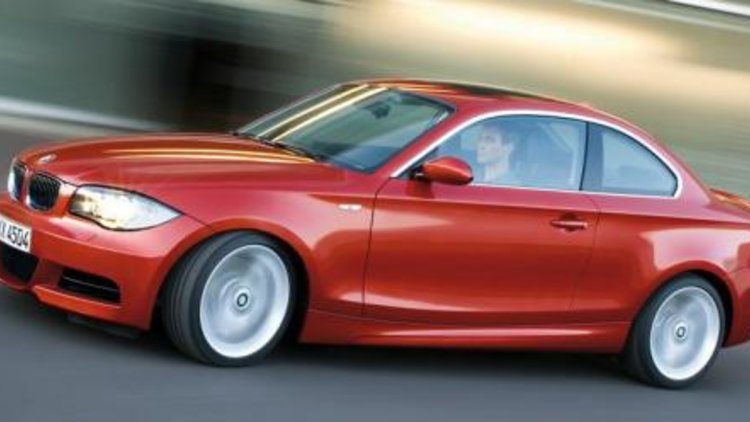 The new generation 1 series is designed for those wanting something bigger than a Mini Cooper but still smaller than a 1 series. The new 1 Series comes equipped with a lightweight aluminum front suspension and five-link rear axle. The car will also feature frameless doors, new L-shaped taillamps with LED highlights as much more.
It seems as though BMW have given the 1 series some of the characteristics of its bigger brother, the 3 series, a move that will surely increase sales.
The new model range will include the 128i and the 135i. In case you're salivating over the possibility that the 135i shares the same 3.0-litre twin turbo engine as the 335i, keep on drooling, because it does!
The 128i is powered by a 3.0-litre, 169kW engine, while our soon to be favourite BMW, the 135i is blessed with the twin-turbo 3.0-litre which puts out in excess of 235kW and goes from 0-100km/hr in 5.3-seconds.
The 135i is well equipped, with a M style body kit, sports suspension, 18-inch wheels wrapped in 215/40 for the front and 245/35 at the back. The 135i also gets six-piston fixed calipers at the front supported by two-piston fixed calipers at the back.
Pricing is still unconfirmed, but the 135i will undoubtedly shake up the small-luxury performance car market. BMW will unveil the new 1 series coupes at the upcoming Frankfurt Motor Show in September. We can't wait.