Porsche are testing their new four-door Panamera supercar in the States. The new luxury supercar is set to debut early 2008.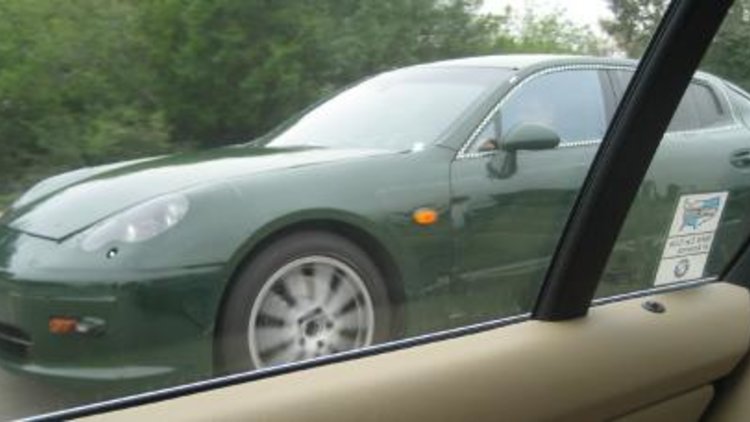 One keen motoring enthusiasts captured the prototype testing in California yesterday.
Although some Porsche fans believe the new Panamera is once again undermining the German manufacturers image of a true and compromise free, sports car manufacturer, it would seem obvious that Porsche are tapping into a market which demands high performance four-door supercars.
The Porsche Panamera will compete with the Astin Martin Rapid, Mercedes Benz CLS and Maserati Quattroporte
Thanks to Autoblog - for more photos check out Autoblog's gallery.
Porsche Panamera Spy Shots