Making its way through the Volkswagen Group SUV line-up with the Touareg, Q7 and Tiguan Sportsline models, ABT has now turned its focus on the new Q5 crossover.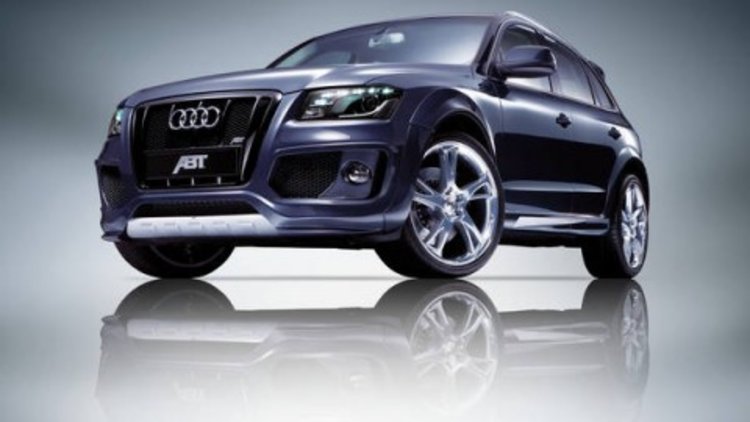 The 2.0 and 3.0 TDI models along with the 2.0 TFSI have all received the ABT Sportsline treatment, evoking the 'five wows' in the words of Hans-Jurgen, managing director of ABT Sportsline - fast, beefy, extravagant and extremely versatile.
The two 2.0-litre options have greatly benefited from their ABT tune-up, with the 2.0 TDI delivering 140kW - up from 125kW, and the 2.0 TFSI boosted by 22kW to 177kW.
The modified 3.0 TDI represents the most powerful model in the ABT Sportsline Q5 range with 220kW (up from 176kW) and an enormous 610Nm.
Suspension and brake components have been upgraded to match the increased power, offering lowered suspension or ABT Level Control, an electronic lowering system for the air suspension together with larger 380mm brake rotors.
The exterior of the ABT Sportsline Q5 has been differentiated with a new front and rear apron, front grille, fender extensions, rear wing, quad exhaust pipes and huge 20-inch wheels.
The ABT Sportsline Q5 will be available in Australia from RamSpeed by the end of March 2009.
2009 ABT Sportsline Audi Q5 SUV