Toyota and Mercedes-Benz have something in common. If there is a segment, they will build a car and compete. Some manufacturers try and stay to what they know best or what they are good at, but if you want to be number one, as Toyota can claim as of this morning, it requires a car for each and every segment.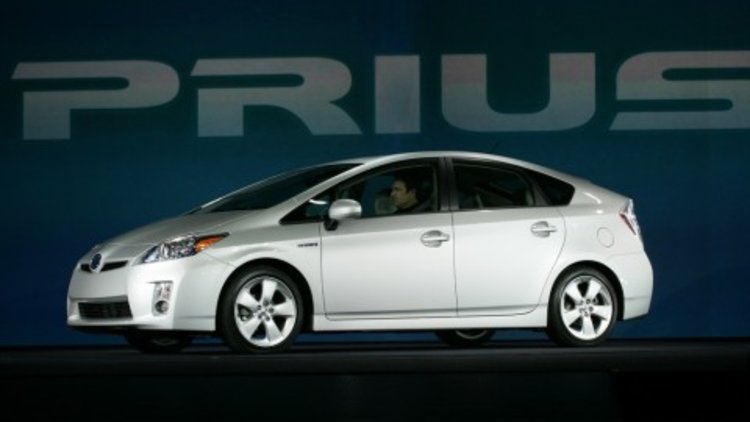 This year will see the release of two new mainstream hybrid cars, the Honda Insight hybrid and the new third-generation Toyota Prius. Honda has been clever to make sure the Insight does not go head to head with the Prius. In the U.S. the current Prius costs USD $24,000 and Honda aims to sell the Insight for about USD $20,000.
However, Toyota is not happy about this arrangement as the Big T appears to have missed a segment of the market. The answer? Sell the current generation Prius at the same price as the new Honda Insight.
Sounds like a good idea on paper to at least have a car to compete against the new Insight, but will it work? For a start the current Prius has been around a good five years and will look somewhat outdated put against the sophisticated new Insight.
Toyota believes given the Prius' brand value and recognition, some buyers may still chose to buy an old Prius compared to the new Honda, but what if some buyers chose to buy the old Prius over the new one?
The current Toyota Prius gets fuel economy figures of 5.1L/100km while the new Prius has improved that to 4.7L/100km.
Honda Australia spokesman Mark Higgins told CarAdvice the new Insight will come to Australia late this year or early 2010 with a starting price lower than the current Civic Hybrid. The Civic Hybrid costs $35,990 in Australia so we expect the Insight to be in the low 30s.
CarAdvice asked Toyota Australia if it will follow the American model and also sell the current generation Prius alongside the new car, at the time of writing we've had no response. Check back later in the day as we will update the article with Toyota's response.
With the cost of petrol coming down significantly, will an improvement of 0.4L/100km be sufficient reason to opt out for the new Prius?
Regardless of whether or not the new Prius and the old Prius can successfully sell alongside each other, it's clear that Toyota takes the Insight threat very seriously.
Toyota to continue selling current Prius against Honda Insight hybrid