The Greens are calling for road toll fines to be capped in Victoria, amid a growing backlog of cases in the Magistrate's Court. Under the proposed legislation introduced to Victorian Parliament last week, motorists won't be hit with more than one road toll fine per week, regardless of how many trips they make...
---
VicRoads is teaming up with BOSCH, the TAC, Geoscience Australia and the Cooperative Research Centre for Spatial Information to test a world-first satellite positioning system in Albert Park. The test is part of a wider Australasian trial of a satellite-based augmentation system (SBAS), backed by $12 million in funding from the Australian Government and $2 million from the New Zealand Government...
---
An autonomous shuttle trial has kicked off at LaTrobe University in Bundoora, giving Victorians the chance to ride on a self-driving Navya bus. The trial will be run on an existing transport route at La Trobe, and continues until July 2018. It's designed to gain a better understanding of how self-driving vehicles interact with other road users and, perhaps more importantly, the general public...
---
An independent review says Victoria's Graduated Licensing System is saving the lives of young drivers in the state. Luke Donnellan, minister for roads and road safety, announced the results of the study this week - including the statistic that drivers who have been through the new system are 20 per cent less likely to be involved in a serious collision in their first two years of driving...
---
Victorian toll road provider EastLink has announced the first major survey of motorists's attitudes toward autonomous vehicles, which will help to track forthcoming changes into the future. The company is expecting thousands of responses to the new survey, which will measure perceptions and attitudes to driverless cars, with the study to be repeated yearly...
---
Victoria's Andrews Labor Government has announced it will offer short-term payment options for vehicle registration from 1 January 2018. With the annual fee now sitting at $800.80 for light vehicle registration, Victorians will soon have the choice of additional three-month or sixth-month options intended to help ease the cost-of-living pressures for millions of people...
---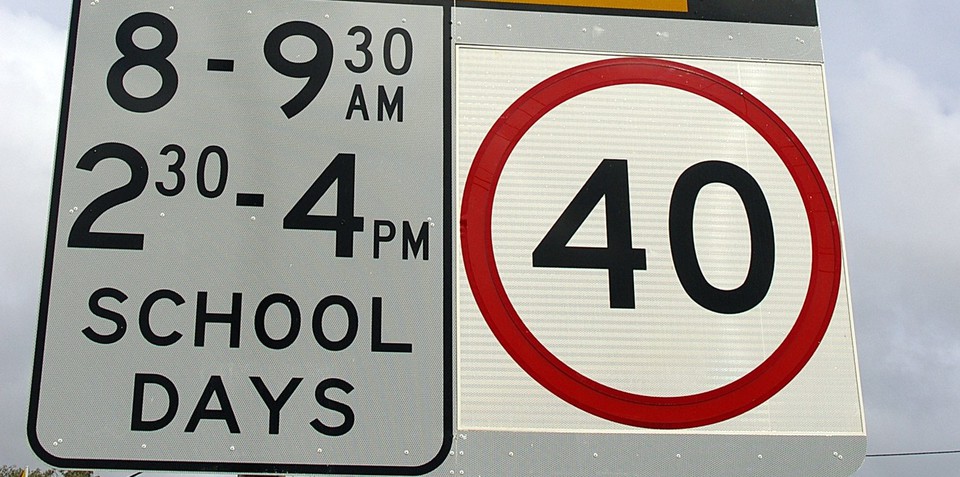 It's official, 40km/h zones are keeping us safe and reducing the number of incidents on the road - according to the New South Wales (NSW) government. According to a new study, the NSW Centre for Road Safety has found a 33 per cent reduction in crashes causing death or serious injury between 2005 and 2015, in areas where 40km/h zones have been introduced...
---
Competition for the status of leader in autonomous driving technology between Australia's state governments is heating up, with Victoria this week declaring it is "leading the way" on advanced driverless systems. The announcement, part of a $1...
---
Victoria Police has again refuted the potential effectiveness of using road safety cameras to catch tailgating motorists. Police and the Victorian Government have restated their position this week in response to a report by the state's Road Safety Camera Commissioner, Gordon Lewis, which suggests that tailgating could be more effectively curbed by adding camera technology to current education and enforcement strategies...
---
Victoria has followed New South Wales and Queensland with 'lane filtering' now legal for riders of motorcycles and scooters from today, November 2, 2015. Lane filtering is defined as the act of passing between stopped or slow-moving lanes of traffic on multi-lane roads to reach the front of traffic at intersections...
---
Victoria's roads authority, VicRoads, has announced today that it will soon install advanced automatic reverse braking technology on vehicles in its road maintenance fleet. The addition of the radar-based system follows the completion of a successful six-month trial, which VicRoads says is the first of its kind in Australia...
---
Most of Australia's P-platers are prevented from driving some of the safest cars on the road because transport departments have fundamental misunderstandings of automotive technology. Even more disturbingly, perhaps, bureaucratic ineptitude means probationary drivers remain allowed behind the wheel of some extreme high performance vehicles without any form of restriction whatsoever...
---