Although Holden stopped importing the Opel Vectra back in 2005, Europeans can't seem to get enough of them. The all-new model has just been caught by our European photographer undergoing cold-weather testing in northern Scandinavia.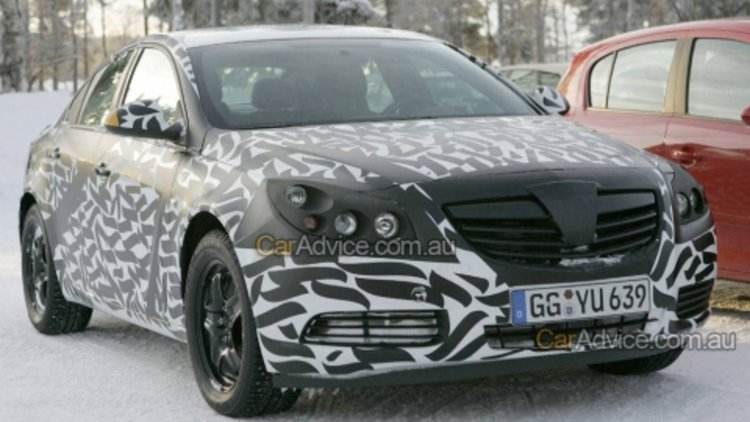 The photos you see here are of the Opel Insignia, which will replace the Vectra in Europe by the end of this year.
Based on the new Epsilon 2 platform, the Insignia is wider and taller, allowing for more interior space. The wider platform has also given Opel the opportunity to release a 4WD variant which will be powered by a 2.7-litre V6 turbodiesel.
As far as design goes, the Insignia is looking good, with a bold front end and a radical fastback profile. Our photographer even managed to get an interior shot, showing a much better-quality cabin than the outgoing Vectra.
But here is the most interesting bit, the top of the range Insignias will get a system called Traffic Assist, which has an array of lasers and video cameras that scan the road ahead for warning signs, lane markings and other traffic - meaning the Opel will be the world's first mass-produced 'driverless' car, so to speak.
The system is designed primarily for European roads, but given the technology is good enough to make it past the bean-counters, there is some hope that GM will put it to use around the globe.
So what about us? Will Holden bring back the Vectra in the form of the new Insignia? Given the new leadership at Holden (headed by new managing director Mark L. Reuss), there might just be some room for this car and it would do well against Ford's mighty Mondeo.
We have asked Holden and will update you once we hear back.
Update: A Holden spokeswoman has told CarAdvice she can't comment on the Australian future of Insignia at this time.
2008 Opel Insignia (Vectra) spy photos