Note: Video has been removed at the request of Mercedes-Benz.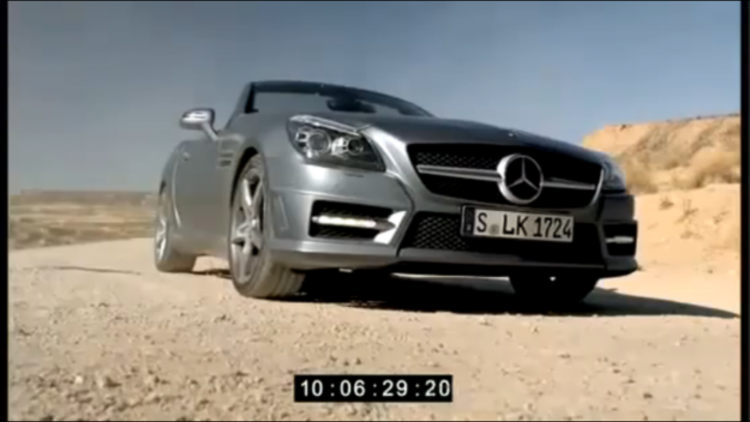 A French promotional video of the upcoming 2011 Mercedes-Benz SLK hardtop convertible has leaked onto the internet ahead of the German brand's planned unveiling of the new hardtop convertible.
Completely undisguised in the 10-minute film, the new SLK adopts the squared-off family face with a dominant three-point central star, rectangular headlights and thin strips of LED daytime running lights. At the rear the taillights borrow from the SLS supercar and rest on muscular rear guards.
From the video, it is clear the SLK will be available with Mercedes' seven-speed G-tronic automatic transmission, a dynamic handling package with adaptive suspension and start/stop functionality on all engines.
Also available will be the Comand Online multimedia system with internet access, intelligent light system with adaptive light functions, Distronic Plus with Pre-safe brake and an AMG sports package.
Specific convertible features include Airguide and Airscarf systems (which reduce draft and provide back-of-the-neck heating), sun-reflective leather interior, boot with adjustable floor and a panoramic roof with what Mercedes calls 'Magic Sky Control'.
Mercedes-Benz Australia's David McCarthy said the 2011 Mercedes-Benz SLK was due to arrive in Australia around the middle of next year.
It is likely the SLK will be officially unveiled in production form at the Geneva Motor Show in March.
2011 Mercedes-Benz SLK leaked