General Motors has released official images of the Hummer HX Concept - actually they were apparently leaked, although that word is being used far too liberally lately.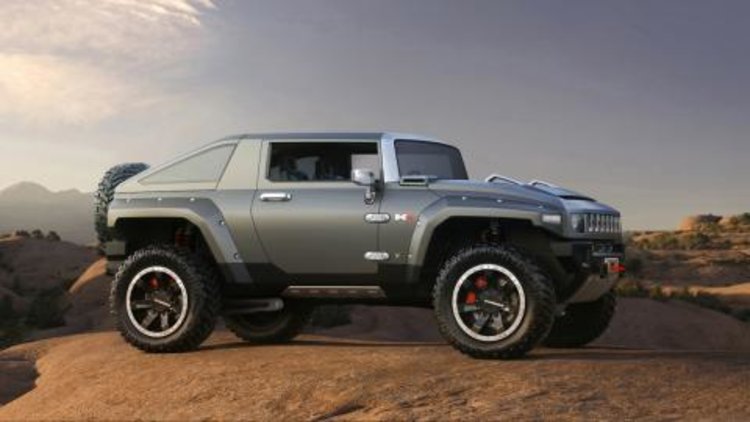 The Hummer certainly has come a long way since the tank-sized H1 yet has obviously lost none of its appeal, and if this latest concept is any indication, future models will continue the trend.
Though not attractive in the classical sense of automotive design, the HX concept certainly ticks all the boxes on what a Hummer should be: bold, flamboyant, eccentric, dominant, excessive.
It seems this concept may even be environmentally friendly as well, using an E85 FlexFuel 3.6-litre SIDI V6 powerplant mated to a six-speed automatic transmission.
Exceptional off-road ability is almost guaranteed with a front stabilizer bar that can be electronically disconnected for greater manoeuvrability offroad, with a massive CNC-machined billet trailing arm setup in the rear. Fully independent suspension and heavy duty Fox shocks at each corner mean the 35inch tall rubber should find a suitable foot hold when tackling rough terrain.
Versatility is also a new addition to the Hummer vocabulary with the modular design of fenders, doors, roof, rear and side windows which can all be removed.
Officially the Hummer HX Concept is scheduled to début at next week's NAIAS.
[gallery=68]