The Proton Jumbuck is already the most economical and most affordable utility in Australia, however it seems Proton are struggling to shift the little workhorse even at the $14,990 sticker price.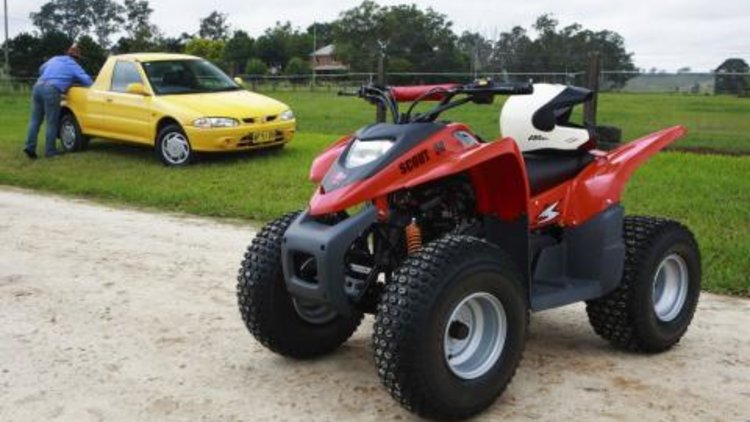 The solution: Proton is including a free 50cc ATV quad bike with every Jumbuck optioned with $1000 worth of genuine accessories.
According to Proton Cars Australia managing director John Startari the Jumbuck quad bike offer is a way of adding extra value and enhancing the attractiveness of Australia's toughest half tonne ute.
"Jumbuck has found great favour with buyers around the country thanks to its economy and reliability and this special limited offer will make it even more attractive,"
The entire package is valued at $18,290 but is available for just $15,990 with the Jumbuck GLi and a $20,290 package for just $17,990 with the GLSi.
Recently voted the lowest cost commercial vehicle to own and operate by NRMA Business Wise, Proton says the Jumbuck is the perfect solution for hobby farms or as a company vehicle.
Free ATV with Proton Jumbuck