Hyundai has given eager fans a glimpse into the design of the highly anticipated rear-wheel-drive Genesis Coupe. Set for début at the Los Angeles auto show next month, the next-generation Hyundai sports car will pack a big punch.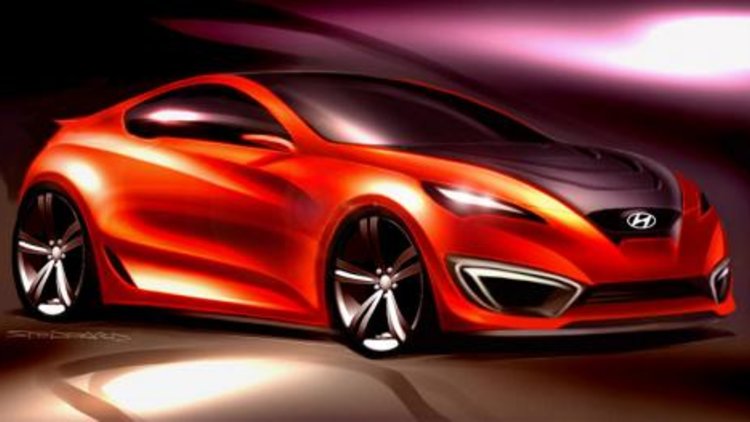 The coupe will be powered by a 194kW V6 coupled to either a 6-speed automatic or a 6-speed manual. There is every reason to believe this is the new Hyundai Tiburon. The Korean company has not confirmed (or denied) rumours of a turbocharged Tiburon.
There will also be a Genesis Sedan, which will utilise Hyundai's first V8 engine.
Though not entirely ruled out, it is unlikely the 280kW 'Tau' V8 will make its way into the Tiburon coupe as well.
Hyundai Genesis Coupe official preview