Hot again? We're not entirely sure what happened to this Ferrari 458 Italia, all we know is it is quite burnt. Only days after reports came through that a Ferrari 458 was spotted in France self-combusting, another one, also in France, seems to have ignited externally as well.
Like the previous incident, a definite explanation in regards to the cause of the fire remains a mystery.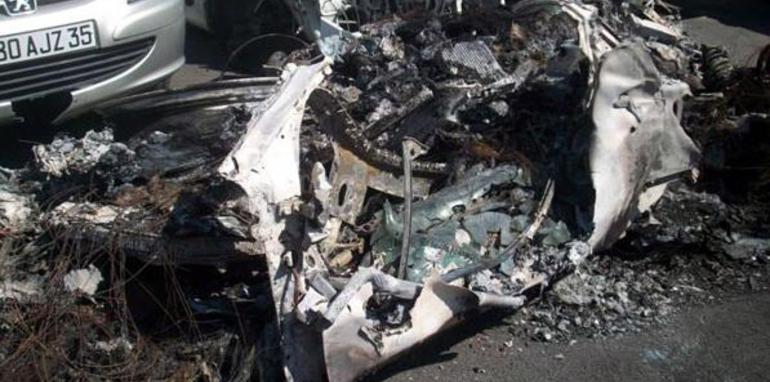 These images of the car were found on wreckedexotics.com and show the Ferrari burnt beyond recognition. Only the three tailpipes and some wheels remain after the heroic and proud Ferrari battled with 420 of its kilowatts.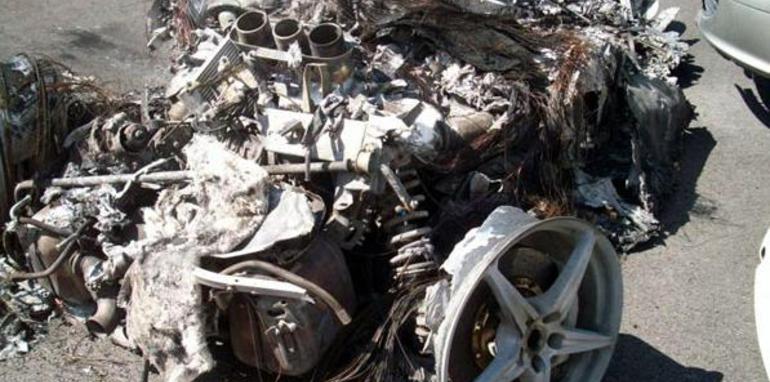 Hopefully we didn't jinx the fire by suggesting it could be an ongoing problem for the Ferrari model. Woops.