Completing the range at Audi is the all-new Audi A1 Concept. Powered by a 1.4-litre TFSI engine (twin-charged, same as the one in the Golf GT) producing 110kW and an electric motor, the A1 promises to be an interesting car.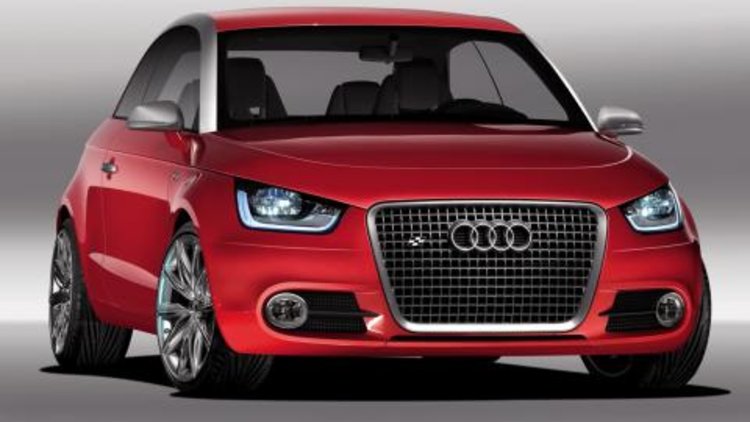 Measuring 3.91 meters long and 1.75 meters wide with a wheelbase of 2.46m, the new A1 is driven via the front wheels through an S-tronic DSG gearbox.
Don't be fooled, the A1 is not just another Audi using borrowed bits from the rest of the lineup. Audi has placed a 30kW electric motor on the rear axle which produces even more torque and power in times of need.
Performance wise the A1 can catapult from 0-100km/h in 7.8 seconds while hitting a top speed of just over 200km/h. It does it all while using just 4.9 Litres of fuel per 100km.
The concept receives the best from Audi with magnetic ride shock absorber technology, currently employed in the new Audi TT and R8, while stopping power is gained via 312mm front brakes attached to 18 inch wheels wrapped in 225/35 tyres.
Audi says the electric motor is able to power the A1 (referred to as metroproject) on its own for zero-emission driving for about 100km without charge. Meaning the majority of day-to-day drivers would hardly ever visit the petrol station! Simply plug the car back in for a charge overnight.
The concept car utilises LED headlights and daytime running lights, but we doubt these expensive features will make it to the production variant.
[gallery=10]
Audi A1 Concept (metroproject)