EcoMotors designed an interesting motor back in 2008. It looks like any usual horizontally-opposed layout but if you look closely you'll find it uses two pistons per cylinder that face and fire against one another. The engine, called Opoc, was designed by Peter Hofbauer, the previous head of powertrain development at Volkswagen.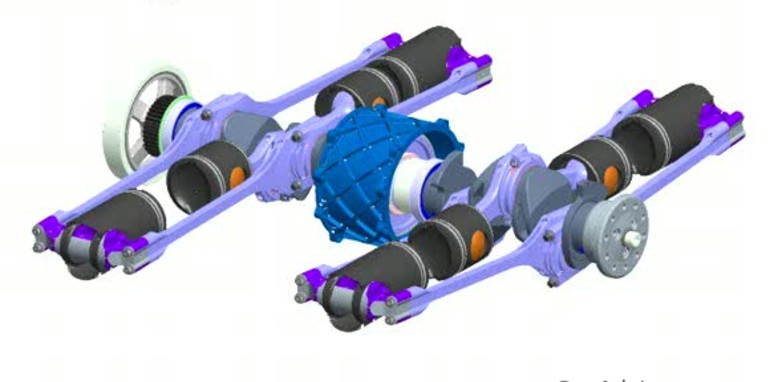 The engine design is said to be half the weight of an equivalent, conventional engine layout while using half as much fuel as the conventional design as well. The Opoc engine also uses less moving parts and can be assembled faster, which proves a huge reduction in production costs compared to conventional motors. An all round win, win situation it seems.
Based in Michigan, US, EcoMotors is hoping to mass-produce the engine which is said to be suitable for all kinds of motorised transport; cars, commercial vehicles and even trucks. EcoMotors announced on July 12 that it is now capable of further testing and development of the Opoc thanks to Bill Gates' financial help. And with the Microsoft man backing the project, it sort of gives off the feeling that this is a technology worthy of at least trialling.