We have all heard about electric cars, so why are we not seeing them flood our showroom floors?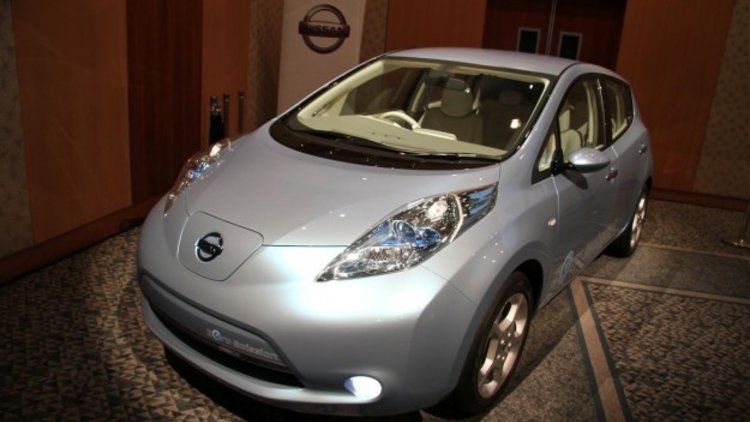 Electric Cars are seemingly becoming the answer to rising fuel costs while also fulfilling our need to be 'green'. In recent years car companies have experienced vast breakthroughs in electric vehicle technologies. While the developments in these technologies represent a time of excitement for car makers, currently there is no real infrastructure to support the mass production of these vehicles.
Leading the forefront in this is international company Logica. The company has recently announced plans they will be working the Dutch e-laad.nl foundation company to develop the Netherlands into the first country to offer nationwide support for electric vehicles. The project will see a network of more than 10,000 Electric Vehicle Recharging Stations being built.
Australian State Governments have already shown key interest in this project and have been monitoring its progress. It is believed that the project's success could have a profound influence on new green-vehicle initiatives launched in Australia.
Nonetheless Australia is moving forward in building electric-car infrastructure, even if it's rather slowly. Yesterday saw Sydney Lord Mayor Clover Moore open Australia's first Electric Vehicle recharging station.
While Car manufacturers have the technology to mass produce electric vehiccles, if there is no efficient way of recharging them, electric cars will not gain popularity.
It must be recognised that if this technology is to reach the mass market, a combined effort by government and industry is required.
For electric cars to take off in Australia, transport authorities, energy companies and local governments will need to pull together to develop a national strategy and standards. The fact we have different organisations with a vested interest in how the technology is deployed here will be a key challenge for Australia." - Robert Heaton, Logica Australia.
Once recharging stations are established, the next task for car makers will be encouraging new car buyers to make the switch to electric. It has been noted by Logica that government incentive schemes may provide an answer to this, suggesting reduced car taxes and cheaper electricity rates will help persuade buyers to make the switch.
Research has shown that even though the majority of drivers will cover less than 100km a day (and hence will not need recharging stations if they charge up at home), the thought of having recharging stations available is what makes the purchasing decision easier.
The project in the Netherlands will play an integral role in how the Electric Car will merge onto Australian roads, providing important information into the building and implementation of this new infrastructure.
The Electric Car now one step closer