With the arrival of the XJR Portfolio in August, the big cat today announced the arrival of the company's latest exclusive Portfolio model. The all-new special edition XKR Portfolio.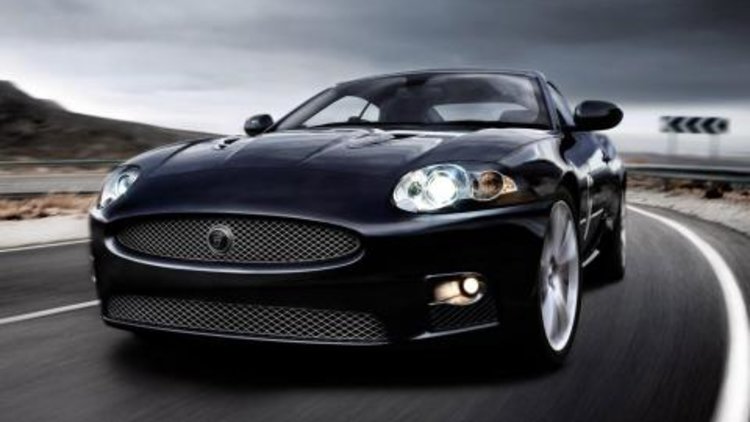 Powered by the same 4.2-litre supercharged V8 engine residing in the standard XKR, the Portfolio produces 306kW (@ 6250rpm) and 560Nm (@ 4000rpm) and screams from 0-100km/h in just 5.2 seconds.
Evidently the Portfolio models are not about increased power, they are about unbeatable exclusivity. With only 10 units (all coupes) destined for sale in the Australian market. The $246,000 Jag will undeniably be a collectors item.
General Manager of Jaguar Australia Dorian Lapthorne said:
The XKR is a truly luxurious sports car; the XKR Portfolio is an even more luxurious XKR. Its specification is unique, and very special. It combines breathtaking performance and dramatic beauty with exclusive, individual touches of craftsmanship and equipment that lift it to another level.
Regardless of exclusitivity, it is worth pointing out the Portfolio is actually more expensive than the entry model Aston Martin V8 Vantage.
The limited edition only comes in one colour, Celestial Black. The XKR rides on 20-inch Cremona five spoke alloy wheels stopped by the most powerful brakes a production Jaguar has ever carried. The Alcon sourced brakes were designed in cooperation with Jaguar.
Interior enhancements are aplenty with a unique Engine-Spin aluminium veneer, new alloy and leather gearshift selector, soft grab door handles, contrast stitching throughout the cabin, leather edged mats with a Jaguar logo and distinctive Portfolio treadplates on the doorsills.
Additionally, the interior trim will come with a an exclusive "Luxury Sport Interior Theme" with seats in either warm charcoal (with ivory contrast stitching) or ivory (with slate blue contrast stitching).
Jaguar has given the task of the audio system to specialists Bowers and Wilkins. Starting with the already brilliant 525W Jaguar Premium Audio system with Dolby Pro Logic II surround sound, Bowers and Wilkins have crafted a signature speaker system specifically for the XKR's cabin.
In summary the new XJR Portfolio enhances the current XJR with:
Celestial Black metallic paint / coupe
Milled aluminum side power vents
Engine Spin Aluminum veneer
Alloy gear lever and selector gate surround
Leather edged floor mats
20" Cremona polished alloy wheels with Heritage wheel badges
Alcon high performance braking system
Bowers and Wilkins premium sound system
remium headlining
Warm charcoal leather trim with Ivory contrast stitch OR Ivory leather trim with slate blue contrast stitching
Jaguar XKR Portfolio special edition