The highly anticipated, BMW M3 killing Lexus IS-F is looking better and better every day.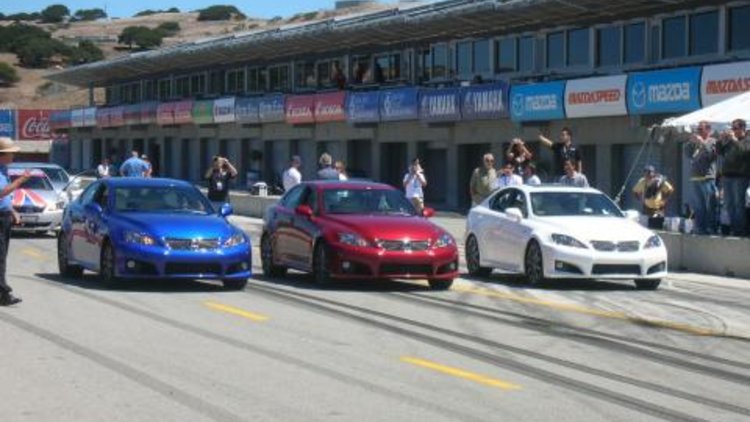 A few months ago, we showed you this video which only captured half the fun at an official Lexus show-off day in the States. A new video has now surfaced with much better footage.
Our photographer also took some shots of the new IS-F at Frankfurt:
The IS-F is set to become Lexus' premier performance sedan when it arrives in Australia next year. The spec sheet more than grants it performance car status, based on the proven rear-wheel-drive Lexus IS platform (sorry Toyota fans, this one is a proper Rear-Wheel-Drive), it will feature a performance-tuned 5.0-litre V8 engine, expected to produce approximately 300kW and more than 470Nm of torque.
The gearbox is something else altogether as the IS-F will premier the world's first eight-speed (yes, eight) direct sport-shift transmission, able to change gears in 0.1 seconds - a mere 0.05 seconds slower than gear changes in a Formula One car.
This should send the IS-F to 100km/h in 4.9 seconds from a standing start - although the all important top speed is currently unknown - with eight gears to run out, it will certainly be impressive.
The car will be on display at the Lexus stand at next month's Australian International Motor Show in Sydney.