Update: ANCAP results confirm four-star safety rating.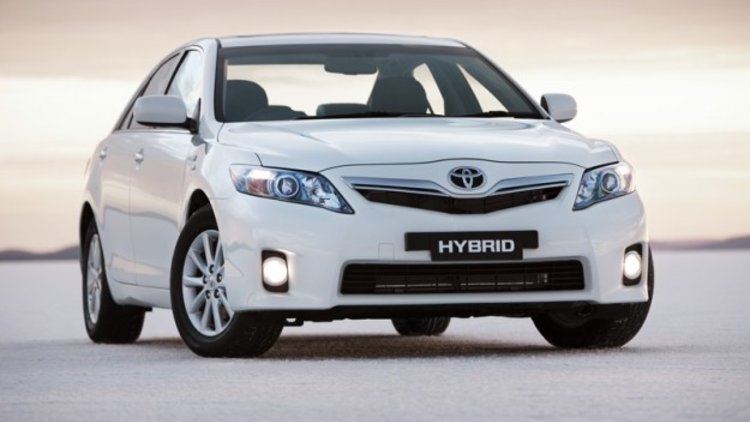 Australian New Car Assessment Program (ANCAP) is set to release crash test results of the Toyota Camry Hybrid today with the safety rating expected to be only four out of five stars.
ANCAP chairman Lauchlan McIntosh told Fairfax media in mid-April that he was hoping Toyota would've made structural changes to improve the Camry Hybrid's safety given its significance to the industry.
Hitting back today, Toyota released a statement outlining its disappointment with ANCAP's testing methodology. Here is the statement in full:
Toyota Australia acknowledges ANCAP as one measure that can help consumers identify cars that are safe.However, ANCAP does not test the life-saving benefits of features such as vehicle stability control, traction control and anti-skid brakes – all of which are standard on every Camry.Toyota Australia rejects as a distortion any suggestion that Camry models provide a level of safety that is the same as cars that do not offer such vital life-saving technology or have fewer than Camry's standard six airbags.Toyota conducts an extensive range of tests on all its vehicles, providing a level of safety that meets or exceeds safety standards in every country in which they are sold.The Camry range of vehicles offers a comprehensive package of active and passive safety. Customers can drive these cars with confidence, knowing they have advanced safety features that have been shown to save lives.Toyota supports the development of long-term policies that enhance vehicle safety through a wide range of measures including the overall integration of vehicles, road infrastructure and driver ability.
The Toyota Hybrid Camry also includes a reversing camera as standard equipment.
The ANCAP result doesn't seem to do the Toyota Camry Hybrid any justice, rating it the same as the Chinese built Great Wall Motor X240 Sports Utility Vehicle.
ANCAP's decision to criticise and rate the Hybrid Camry the same as the Chinese built X240 (which lacks many of the basic safety features found in the locally built car) seems somewhat out of character for the organisation.
Toyota Camry Hybrid Safety Rating ANCAP