AutoGespot has acquired spy shots of the as yet unreleased 2008 Subaru Impreza WRX STi lapping the Nurburgring.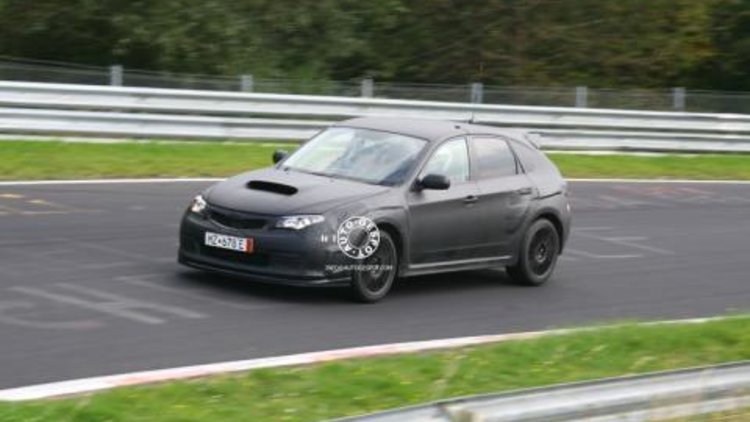 Despite the extensive camouflage, similarities to the WRC Concept can be easily seen.
The front bar and grill as well as the larger hood scoop appear near identical to the concept car, whilst the rear has received a far more extensive redesign.
The rear wing has been dramatically toned down, this is in stark contrast to the number of exhaust outlets which have doubled to a total of four which is sure to unlock the iconic boxer burble.
The STi is said to be powered by a revised version of the 2.5L boxer which is expected to produce around 225kW. However some markets will receive a smaller 2.0L version which maintains the same power figure but lower torque.
Expect handling to dramatically improve over the WRX with extensive suspension upgrades as is customary with all STi models, especially with so much room for improvement in the current generation.
This is Subaru's final weapon against the Lancer Evolution, all expectations are riding on the STi to determine whether this car belongs with the rally car's or the hot-hatch's.
Spied! 2008 Subaru Impreza WRX STi