Ford Australia has issued a recall for 59,254 Ranger utes, over concerns a buildup of debris on the vehicle's underbody could pose a fire risk.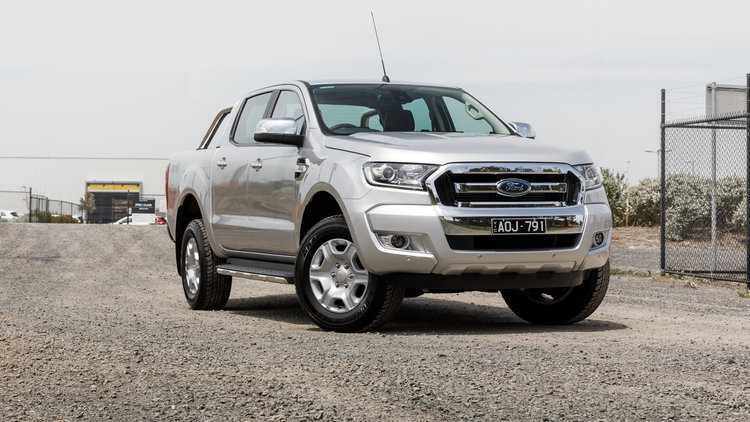 The Blue Oval says affected units can accumulate vegetation on the underside of the vehicle when driven over long grass.
If the condition occurs, the buildup could come into contact with the exhaust system, causing a fire in the underbody area.
The recalled Rangers were sold from 12 July 2016 through 7 December 2017. A VIN list for these vehicles can be viewed here.
Until parts become available, owners are advised to refer to warnings in the owner's manual, particularly in the following sections:
Starting and Stopping the Engine - General Information
Starting and Stopping the Engine - Diesel particulate Filter
Fuel and Refueling - Catalytic Converter
---
UPDATE, 21/12/17: A current-generation Ranger was reported on December 19 to have caught fire while parked in Cairns, although Queensland Fire and Emergency Services Cairns have put the incident down to an electrical fault, seemingly unrelated to this recall.
---
In the meantime, Ford Australia will contact affected owners via mail. The company also released the following statement:
"Ford Australia is taking precautions to protect its customers by initiating a Safety Recall for approximately 59,000 Ford Ranger PXII vehicles built after July 2016. The recall is in relation to a risk of fire due to grass or vegetation accumulation near the DPF (diesel particulate filter) that produces very high temperatures during regeneration mode.
The DPF regeneration can radiate a considerable amount of heat which could create a fire risk if sufficient grass or vegetation accumulates in this area. Ford is contacting customers now to alert them of the risk and provide instructions on how to inspect their vehicle. Customers are reminded to refer to the warnings in the Owner Manual especially relating to starting and stopping the engine, fuel and refueling.
While the likelihood of this situation arising is low, Ford is taking precautionary action to help prevent this situation from occurring as customer safety is the company's top priority. Customers will be contacted again as parts are available to address this concern.
Ford is committed to providing its customers with vehicles of the highest quality and is committed to addressing potential issues and responding quickly to its customers."
This notice comes after the related Mazda BT-50 was recalled for the same issue last week, though the Japanese company hasn't divulged how many of its vehicles are affected locally.
MORE: Ford Ranger news, reviews, comparisons and video
MORE: Recalls