As we reported a few months back, the 2018 Citroen C4 Cactus range has seen the dumping of the diesel semi-automatic model in favour of a new petrol-auto model.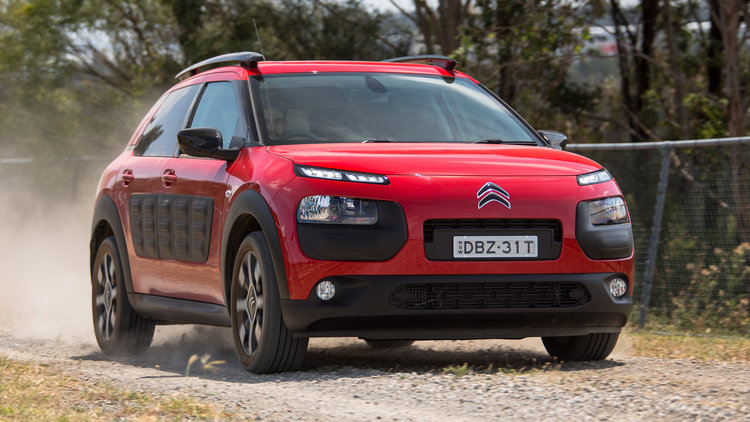 The newly added Citroen C4 Cactus auto version uses the same characterful 1.2-litre three-cylinder turbocharged petrol engine as has been offered with a manual option since the car's launch in early 2016.
That engine, which has 81kW of power and 205Nm of torque, is teamed to a six-speed automatic in this iteration, selling alongside the more affordable hands-on five-speed manual model.
Fuel use is claimed at 5.1 litres per 100 kilometres for the automatic version, where the manual is said to sip a little less at 4.7L/100km. Acceleration for the manual is better, too, with a claimed 0-100km/h time of 9.3 seconds - a full 1.4sec faster than the auto.
The car remains available in one specification level, Exclusive, with standard-fit items including a touchscreen media system with satellite navigation, digital speedometer, and the company's AirBumps that protect the body from trolley dings and the like. There are multiple options available, including an array of different paint colours and AirBump colours.
2018 Citroen C4 Cactus: Automatic petrol model added, diesel dumped