Following the announcement that Mercedes would take over Brawn GP and sever its motorsport ties with McLaren, the newly formed team has confirmed that it has acquired German driver Nico Rosberg from the 2010 season.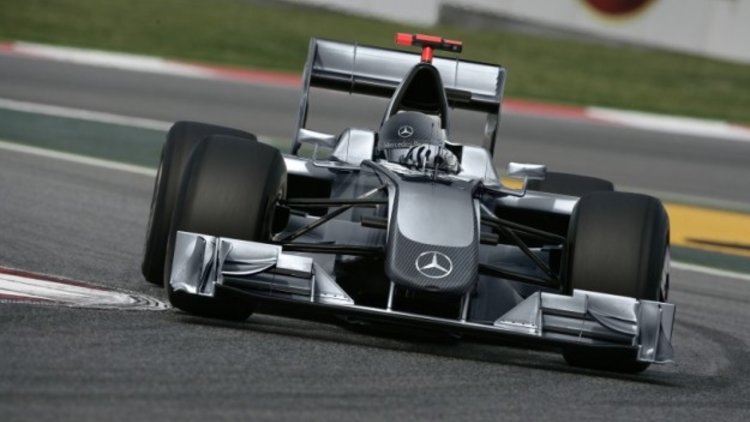 Racing for Williams-Toyota alongside Nakajima for the 2009 Formula 1 season, Rosberg finished seventh overall in the 2009 drivers' championship – his best ever result in Formula 1 – with 34.5 points.
Team principal for Brawn GP, Ross Brawn, will remain at the helm of the Mercedes GP team and had the pleasure of working with Rosberg's father Keke during his Formula One career.
"We are delighted to welcome Nico Rosberg to our Mercedes team and are very much looking forward to working with him. Nico is a great talent, and with four years of experience in Formula 1, is a driver who will be able to make a valuable contribution to our team right from the outset." said team principal Ross Brawn.
Expectedly, 24-year-old Rosberg – who grew up in Germany, Monaco and at Ibiza – was more than thrilled with his selection.
"I am really happy to be a part of the Silver Arrows re-launch in 2010 as a driver for Mercedes. No other brand in Formula 1 can look back on such a long and successful tradition in motor racing. I am very proud that I will now drive for the new Mercedes team and work with Ross Brawn. I am more motivated than ever and can hardly wait to start testing with the new Silver Arrow and for the first race of the new season at Bahrain on 14 March 2010."
The 2006 season opener at Bahrain was Nico's first Formula 1 race; he finished seventh and posted the fastest lap.
To date, he has taken part in 70 Grand Prix's, all for the Williams team; scoring a total of 75.5 points and achieving second place at the 2008 Singapore Grand Prix as his best Formula 1 result.
Nico Rosberg to drive for Mercedes in Formula 1