Audi has shown the world the first official images of the new 2008 Audi A8... oh yes, we forgot to mention, it still looks nearly identical, doesn't it?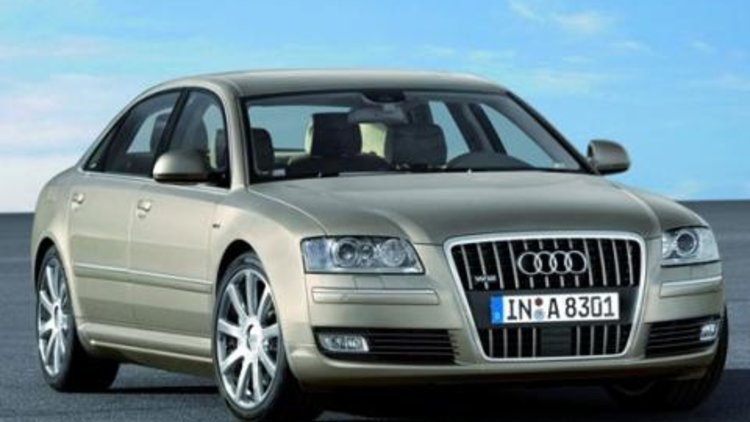 If you look closely, you can spot some differences, for a start the 2008 model gets a single-frame grille as well as new side mirrors. The wheels have also seen a face lift and Audi has reworked the rear lights with LEDs.
The 2008 Audi A8 can also now call itself the best sound insulated car in its class, with less interior noise than the BMW 7 series and the Mercedes-Benz S class, quite an achievement.
The car also gains in ride comfort with an improved and now standard adaptive air suspension. Using Audi's latest technology the A8's air suspension is now even more sensitive responding to fine bumps with less vibration.
Other noteworthy gadgetry includes lane departure technology and blind spot warning systems (a feature already available as an option on most Volvo cars).
The current 2007 model Audi A8 retails in Australia from $159,00 for the 3.2-litre six-cylinder variant (191kW of power 330Nm of torque) and goes up to $326,00 for the 6.0-litre W12 (the same engine found in Lamborghinis) variant with 331kW of power and 580NM of torque.
Expect more on the new A8 as it becomes available.