Ford has unveiled the latest addition to its range of vehicles on offer to the US police force, in the form of the F-150 Special Service Vehicle package.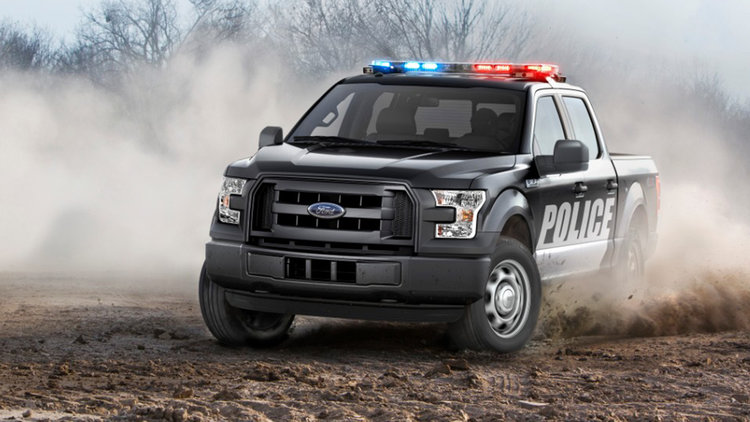 As well as being on offer to law enforcement, other Government and fleet agencies that require "the toughest, smartest, most capable vehicles for their work", will also be able to get their hands on the big specialised F-150.
The American car maker will offer both the SuperCrew and SuperCab body types, as well as either a 4x4 or 4x2 drivetrain. Power in the F-150 can be provided by a choice of either a 5.0-litre V8 or 3.5-litre EcoBoost V6 engine, which produce 287kW/523Nm and 272kW/570Nm respectively.
A higher-output 240-amp alternator replaces the standard unit, which the company claims will take care of any extended idle times.
Ford has also opted to eliminate carpet in favour of a more easy-to-clean vinyl option. Additionally, the rear seat has been swapped for an equally-durable vinyl-wrapped bench.
Buyers can also customise the seating arrangement to suit their needs, with Ford offering to eliminate the centre portion of the rear seats to maximise space.