We recently test drove the Hyundai Tiburon and our only complaint was that it could do with a little more power and if possible a Rear-Wheel or All-Wheel drive setup. Thankfully the people at Hyundai were already aware of this.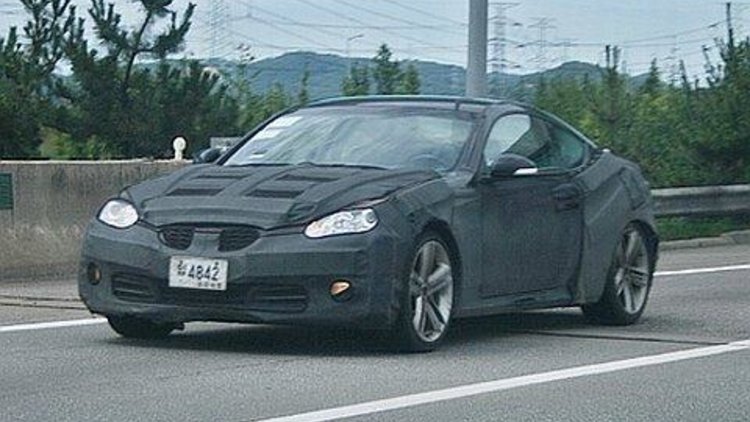 Hyundai America has today confirmed the next generation Tiburon will be based on a rear-wheel-drive platform. Remember the RWD V8 Hyundai Genesis? Well apparently Hyundai are using that platform as the basis for the new Hyundai Tiburon. Hyundai Australia declined to comment for the moment.
There are also rumours of a convertible variant, but we will wait and see on that one.
Given the Tiburon is based on the Genesis platform, it would make sense to stick the new V8 in there as well, not according to Hyundai which has put all V8 rumours to rest. Nonetheless, we expect the new generation Tiburon will come with either a turbo or supercharger to match its new sporty credentials.
As you can see from the pictures, the next generation Tiburon is much larger than the current model suggesting it will tackle the Nissan 350z and the on-again off-again next generation Toyota Supra. The target audience is expected to change from the "it looks pretty" group to the more serious sportscar fans.
Hyundai Tiburon Rear-Wheel-Drive