The BBC have proposed plans for the development of a series of Top Gear to be created in the US, however Jeremy Clarkson has refused the offer.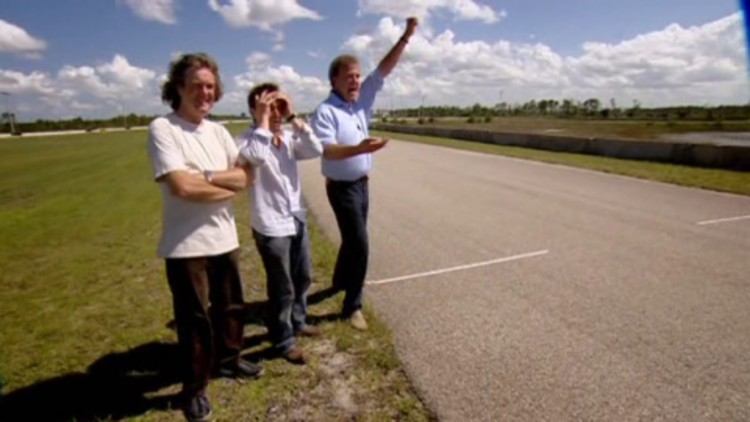 The US series would have seen Jeremy Clarkson along side his cohorts James May and Richard Hammond spending a frantic 4 months in the US filming the premiere season.
Now, not to spoil it for SBS viewers, but lets just say that in Top Gear's most recent trip to the US the welcome was a little less than warm. Conversely creating one of the best Top Gear episodes to date, but that's another story.
In a similar vain to the Beckham's Hollywood debut, a US series would have well and truly made the Top Gear trio international celebrities. However Clarkson has refused the offer citing that he wouldn't want to leave his family and his home behind for so long.
Adam Waddell, Top Gear Managing Director, has said:
"We don't comment on specific negotiations. Suffice to say, BBC Worldwide still has aspirations to take Top Gear to the US and there's no reason why those plans shouldn't include Jeremy."
Now I for one don't blame Jeremy, they have guns in America - along with Americans - not a good combination.
Surely and Australian Top Gear is due by now?