Following Suzuki's announcement that ESP will come standard on the Japanese manufacturers Swift Sport, Ford Australia also announced today a host of key enhancements across its popular Falcon, Territory, Ranger and Focus model lines.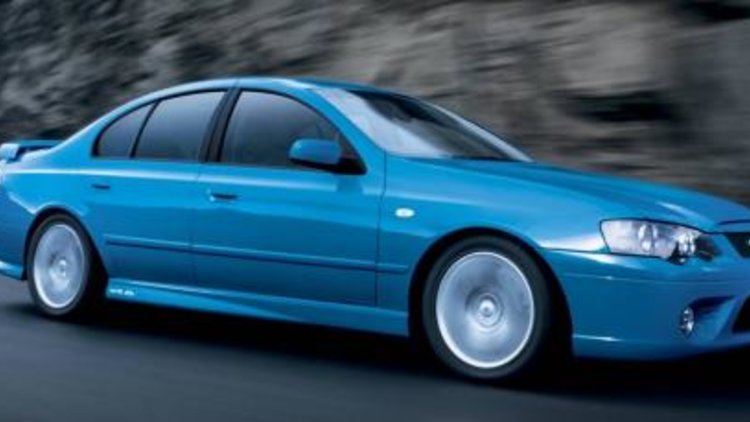 With sale targets dropping below expectations, Ford Australia has been forced into price reduction and upping equipment levels to keep buyer interest before the launch of the all new Ford Falcon and the revised Ford Territory.
As of today, Dynamic Stability Control (DSC or better know as ESP) will come standard equipment on all automatic petrol and XR Falcon sedans, (as well as across the entire Territory range).
There is also a change to the interior, with Ford's premium Interior Command Centre (ICC) – now standard for the N/A Falcon XR6 as well as XR6 Turbo and XR8 models. The ICC comes with
automatic climate control air conditioning with dual zone temperature control
premium audio system with large colour screen,
six-disc in-dash CD player,
150-watt amplifier and 150-watt sub-woofer
Responding to Holden who has recently launched a limited edition Commodore, the XR range now comes standard with 18-inch alloy wheels on the XR6 six-speed automatic, and both manual and automatic XR6 Turbo models (18-inch alloy wheels are already standard on XR8).
Finally the Falcon has caught up the VE Commodore which comes with ESP across the range. The Ford Falcon XT, Futura and Fairmont sedan models, along with all normally aspirated XR6 variants – six-speed manual, four-speed automatic and six-speed automatic are now all blessed with DSC.
The remaining models, the Falcon XR6 Turbo and XR8 models, as well as Fairmont Ghia, already come standard with DSC.
"With the release of BF Falcon MkII in October last year, we took the deliberate strategic action of repositioning some of our most popular Falcon models, in order to deliver an even more customer-focused price and specification set for our vehicles," Ford Australia President Tom Gorman said."We have now taken these actions a step further, building on the overall competitiveness of the Falcon brand with the most comprehensively equipped Falcon range we have ever released.
In order to stay competitive with the Holden VE Commodore and Toyota's ever popular Aurion, Ford have also cut the recommended retail price of the new Falcon XR range by over 4% - although Ford says considering the extra equipment, the savings are closer to 15%!
This is in repsonse to Holden's newly release VE Commodore Lumina which comes standard with 18" wheels and a whole list of other features.
"Recommended retail pricing on the Falcon XR range has been reduced by up to 4.3 per cent. In conjunction with the host of improvements and pricing actions we introduced on BF Falcon MkII, the current Falcon range is now a standout in terms of value for money." Mr Gorman said.
The table below shows the new pricing structure taking affect today for the Ford Falcon range:
Click on the picture above to see the table more clearly.
Ford Falcon Gains DSC & More