BMW have updated the 6 series, the Coupé and Convertible have come out from under the knife and they look better than ever. Although the 6 series is not exceptionally popular in Australia, BMW have sold more than 75,000 of the 6 series worldwide.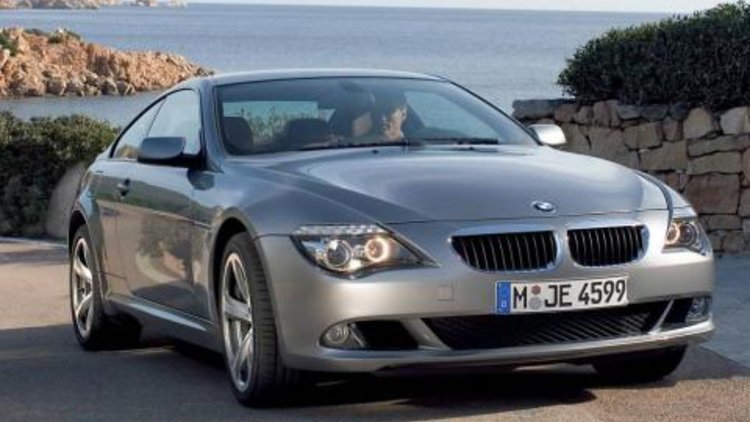 The facelift is subtle, but a closer inspection will reveal some noteworthy upgrades. The indicators now use LED light units with a crystalline effect, the rear of the car has also been updated with both the Coupé and Convertible having an additional brake light integrated in the spoiler lip.
BMW have also changed the inner structure of the rear lights with all light sources now being LED units.
Enough on the looks, just how does the improved six series go? BMW haven't fiddled all that much with the engine, mainly as there was no need to. The 4.8-litre featured in the BMW 650i Coupé and the BMW 650i Convertible puts out 270 kW (at 6,300 rpm) of power, while 490 Nm of torque (at 3,400 rpm) guarantee some serious pulling power.
The V8 powered BMW 650i Coupé does the 0-100 km/h dash in 5.1 seconds while the convertible is a tad slower at 5.5 seconds. Of course, being BMW engines, fuel efficiency is not compromised. 11.9 litres/100 kilometres for the Coupé and 12.9 litres for the Convertible.
All 6 series variants apart from the 650i which comes with 18-inch wheels, are fitted as standard with BMW's runflat tyres allowing the driver to drive to a tyre shop even after a complete loss of tyre pressure.
The 6-series also comes with Tyre Defect Indicator, which permanently monitors air pressure, and warns the driver if tyre pressure drops below the ideal level by more than 30 per cent. The 6-series comes equipped with BMW's Stop & Go cruise control system allowing owners to maintain a set distance between the car in front.