The LF-LC concept has been given a racing makeover as the Lexus LF-LC GT Vision Gran Turismo, which will debut in the next few months in the PlayStation 3 racing game Gran Turismo 6.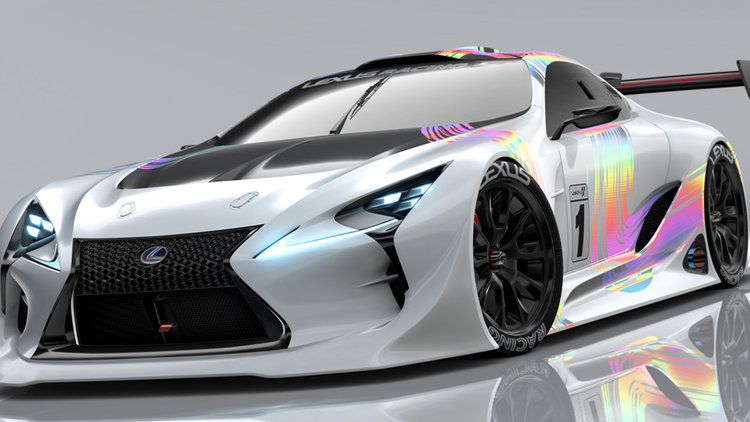 Designers from Toyota have taken the svelte LF-LC coupe concept and transformed it into a vehicle that could conceivably participate in Super GT races or the Nurburgring 24 Hour endurance event.
To that end the LF-LC GT Vision Gran Turismo has been given ground-hugging body work, as well as plenty of aerodynamic add-ons, including a large rear wing and aggressive rear diffuser; other changes include race-spec bonnet and tyres.
The Lexus LF-LC concept was first unveiled in 2012 at the Detroit motor show and was followed up an opal blue version at the 2012 Sydney motor show.
In mid-2014 Alain Uyttenhoven, a vice president at Lexus Europe, confirmed that a 2+2 coupe similar to LF-LC will become the brand's flagship vehicle when it enters production in 2016.
The original LF-LC concept cars were said to be powered by a 372kW hybrid drivetrain.
Reports have suggested that the production version of the LF-LC will be offered with three drivetrain options: an entry-level V8 with around 335kW of power, a hybrid version with 373kW on offer, and a top-shelf F model powered by a twin-turbocharged V8 with about 447kW on tap.