The all-new Honda HR-V is set to become a core model in the brand's local line-up when it arrives in showrooms in January.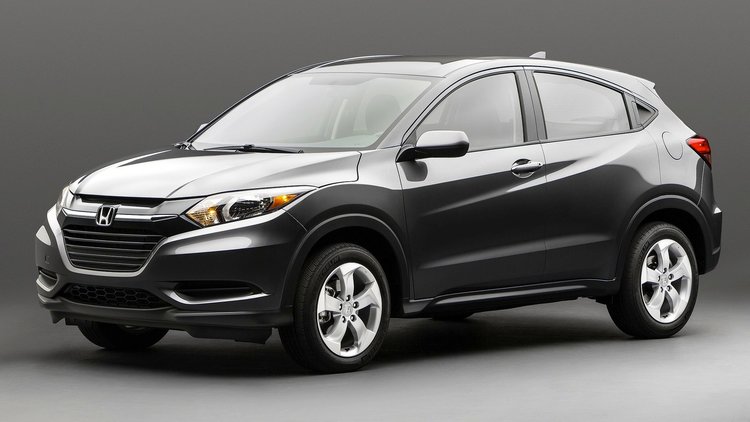 Honda Australia director Stephen Collins told CarAdvice the brand plans to sell at least 1000 of the sub-compact SUVs every month, which would put the HR-V up with the Jazz hatchback (on which it is based) and larger CR-V SUV as one of its most popular models.
"I think HR-V has got a reasonably good name and we'll build on that, so I'm very confident that car … will be a big thing for us," Collins said.
The Honda HR-V will compete with the likes of the Ford EcoSport (from $20,790), Peugeot 2008 (from $21,990), Nissan Juke ($22,090) and Holden Trax (from $23,490), among other sub-compact SUVs.
"The segment's growing and we think it's going to keep growing, so that's going to be the next big volume increase for us to get us back towards 50,000-60,000 units [per year]," he said.
"We're looking to position that car very much as a core model and we think it will very much compliment CR-V."
Collins said the HR-V would be available initially with a 1.5-litre four-cylinder petrol engine before a diesel option was added at least 12 months down the track in 2016.
"Petrol two-wheel drive is where the action is, and that's where we'll focus our attention in at least the first year or so."
Honda Australia has no plans to offer all-wheel-drive or hybrid versions of the HR-V at this stage.
Collins said pricing was still to be finalised, though suggested the new model would likely be positioned above the price leaders in the sub-compact SUV segment but below the entry-level CR-V, which starts at $27,490.
"We're planning to source the car from Thailand, so we'll get it as competitive as possible.
"Clearly there's got to be a gap between CR-V and it, so I think that mid- to low-mid-$20,000s is where it needs to be.
"That will depend a bit on exchange rates and a few factors, but to position it to do 1000 units a month we need to be impressive and that's what we're planning to do. We're confident we can do that."
The introduction of the new-generation Honda HR-V marks the return of the nameplate after a 13-year absence from our market.
Honda Australia sold 5701 first-generation HR-Vs across the country between 1998 and 2002, with sales peaking in 1999 at 2857.
Honda HR-V to be a core model in Australia