The All new 2007 Toyota Corolla has just received a five-star safety rating from the European New Car Assessment program (ENCAP), so you can rest assured knowing your car is built with safety as one of the major draw cards.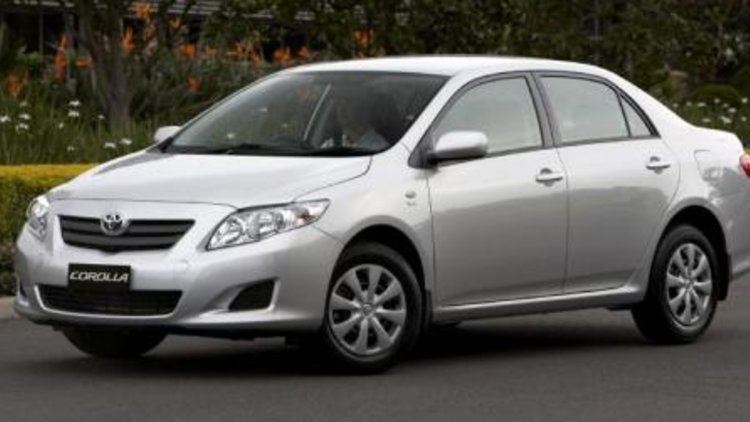 Nonetheless, the five-star safety rating isn't all thats important, there new Toyota Corolla range comes with high levels of active safety.
Active Safety
With improved Brake systems (275mm by 22mm ventilated front discs with single-piston sliding calipers and 259mm by 9mm rear discs also with single-piston sliding calipers), the new Corolla features Active Braking with intelligence (AB-i) as standard equipment.
The new braking package includes:
If you are unfamiliar with the terminology, click on the links to read about the different safety features. Brake Assist is relatively new technology aimed to assist the driver in emergency braking, the idea being that if you are not applying enough pressure to the pedal force required, the system helps you along.
Unfortunately the car is not equipped with Electronic Stability Control (nor is it an option). Which is a big let down, as the technology has been proven to save lives.
The new Corolla (apart from the base models which can option this) is equipped with seven SRS airbags.
Passive Safety:
The new Corolla has been built with some new ideas in mind, much like the Toyota Yaris, the Corolla's body design also offers a flat rear floor for extra space, bolt-on structures for ease of repair following low-speed accidents and high levels of pedestrian safety.
Corolla's body has a comprehensive impact-absorbing structure for front, side and rear collisions. To start with, the front impact-absorbing structure is designed to minimise cabin deformation by dissipating crash energy via the front bumper reinforcement, front crush boxes, front side-members, under member, moment-cancel members, dash cross-members, floor tunnel side-members, rockers, front pillars and door inner reinforcements.
Making a car acheive a five-star safety rating is no small feat, and the design structure of the new Corolla shows why. Ofcourse, attention has also been made to the side impact scenarios, with side impact-absorbing structure including high-strength steel reinforcements for the centre pillar outer, rocker outer reinforcement and rocker inner.
The new Corolla hatch and sedan have special reinforcing panels where the rear door surround and rear wheel house join, along with the aft end of the lower rear door impact beam. All this helps reduce the possibility of intrusion into the rear cabin area.
Toyota Corolla Safety Rating & Features