Okay so the title might be a little dramatic, but its essentially true. Toyota & Honda are the two leading manufacturers in Hybrid technology. And now Toyota has brought the ultimate eco-car a step closer to reality through a project involving a fuel cell hybrid vehicle (FCHV) in Japan.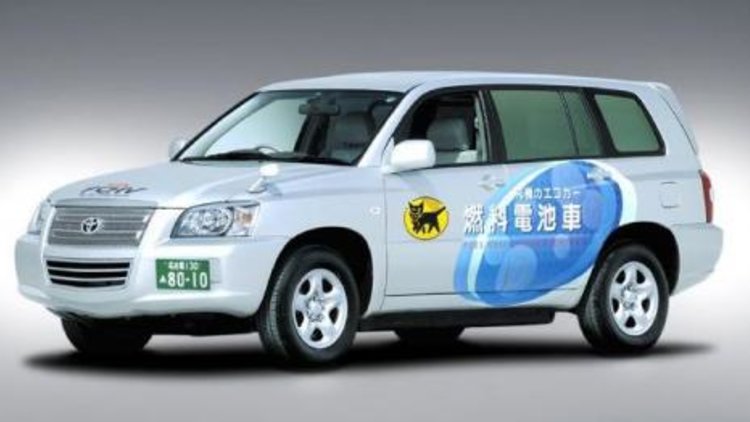 Dubbed the Toyota FCHV, the vehicle does not emit any atmospheric pollutants, not a bad feat! Based on the mid-size Kluger SUV and registered as a commercial vehicle, it will be fuelled at a hydrogen station at the Central Japan International Airport.
Toyota are not just doing this for publicity, the idea is to use the project to obtain a wide range of data necessary for mass production of FCHVs. The Toyota FCHV is seen as the closest vehicle yet to the ultimate eco-car.
The car is powered by an electric-motor hybrid system powered by a battery and fuel cells supplied with high-pressure hydrogen gas. During operation it does not emit carbon dioxide, said to be a cause of global warming, or any other atmospheric pollutant such as nitrogen oxide.
Every little detail has been looked out with the use of natural carbon dioxide in the air-conditioning refrigerant, avoiding the use of CFCs or HFCs (chlorofluorocarbons or hydrofluorocarbons). This reduces the potential effect on global warming to a remarkably low level of 1/1300th compared with a conventional system.
The vehicle can travel roughly 330km on one charge, which is at the sort of level whereby it becomes practical to use. However, Toyota are still working hard and aiming for further improvements in fuel cell and system efficiency to match the cruising distance of a petrol-engine vehicle.
Toyota's vice president in charge of powertrain development, Masatami Takimoto recently mentioned that by 2020, hybrids will be the standard drivetrain and account for "100 percent" of Toyota's cars.
Thank you Toyota!
Toyota Saving The Planet (FCHV)