Currently if you want to buy a Corvette in Australia, you need to have roughly $250,000 to have the icon made to Right Hand Drive, but there are plans for the future versions of the Corvette to be made in RHD from factory.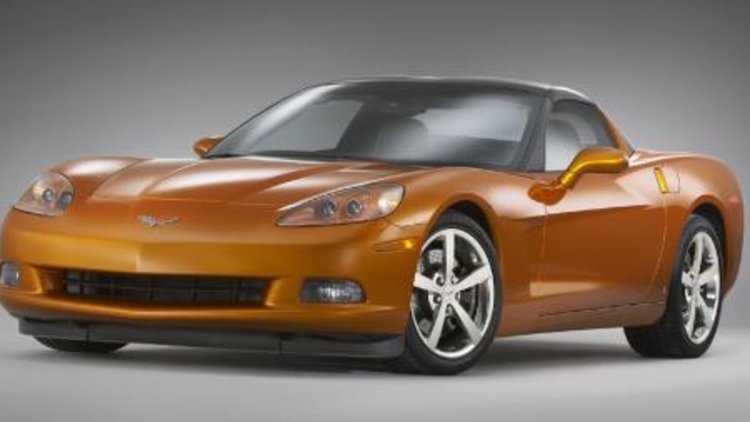 For a car that can go from 0-100km/h in 3.7sec ... in first gear, the need for a car such as this in Australia has never been more evident!
Owned by GM, Chevrolet's main distributor in Australia in none other than GM Holden, the king of V8 muscle cars. However if Holden do end up selling the Corvette, it will sit nicely above anything that both Holden and HSV have to offer.
The 2008 will be powered by a more advanced and bigger small-block 6.2-litre V8 engine, which makes it sit about Holden's 6-litre V8 found in the Commodore SS and Caprice range as well as HSV vehicles.
The Corvette engine, in standard tune will have a power output of roughly 321kW and 575Nm of torque, which compares with the untuned Holden's V8 figures of 270kW and 530Nm. The best that HSV can currently do is 307kW of power and 550Nm of Torque in the HSV GTS.
Chevrolet will even offer an optional dual-mode exhaust system to help increase power to 325kW and put out an astonishing 580Nm of torque.
There are of course plans for an even bigger engine in the Z06/07 versions with a 7-litre V8 expected to produce 376kW of power and 637Nm of torque.
Chevrolet says the new six-speed paddle-shifted automatic Corvette is its fastest automatic yet, capable of hitting 100km/h in just 4.3sec, faster than your everyday Ferrari!
But don't start saving yet, Holden has said "no further update" regarding whether or not Australia will have the corvette in showrooms. At the moment the only choice you have is getting the Corvette via these guys.
Spyshots of the Z07 appeared on the net in the last few days.
Corvette Muscle Stronger Than Holden's V8?