The first images of the Citroen Cactus concept have been leaked ahead of its official unveiling at next week's Frankfurt motor show.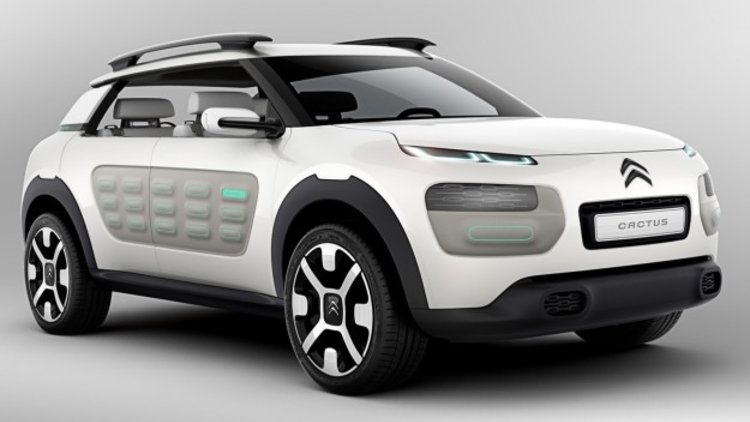 First published on Russian website Autowp, the images reveal the Citroen Cactus as a compact crossover with styling cues borrowed from its C4 Picasso sibling, seating capacity for five, and a likely proponent of a Hybrid Air propulsion system PSA Peugeot Citroen first detailed in January.
The unique system is an alternative to conventional petrol-electric hybrid set-ups and relies on a tank of compressed air rather than battery packs.
Able to be operated in three modes: petrol power; air power; and combined power, the French auto group's system is planned to be fitted to city and small cars teamed with 61kW and 82kW petrol engines respectively.
2
With the words "Air Mode" and "Zero Emission" seen on the in-car display screen, the concept is a likely preview of a highly fuel efficient future hybrid production car that will offer an extended vehicle range - hence the Cactus name.
Teased in a 21-second clip last month, the Cactus concept also features an impact resistant exterior panel protection system dubbed Air Bump designed to cushion soft blows.
Full details are expected come the concept's September 10 unveiling.
Click on the Photos tab for more images.