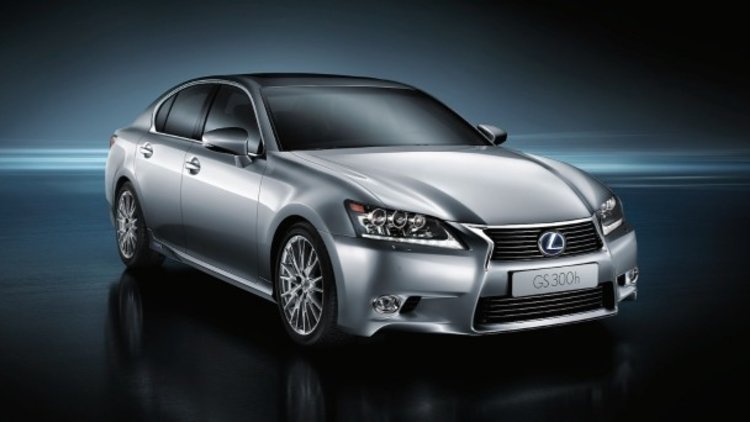 Lexus GS300h
Lexus
GS450h
2
The GS300h inherits its powertrain from the smaller Lexus IS300h, which will form part of the third-generation luxury mid-sized range when it launches in Australia in October.
A 133kW/221Nm 2.5-litre four-cylinder Atkinson-cycle petrol engine pairs with an electric motor to give the Lexus GS300h a maximum power output of 164kW.
2
Unique to the GS300h is a full-colour head-up display that projects everything from speed, gear position, navigation, media and pro-collision safety system warnings onto the windscreen, reducing the need for drivers to take their eyes off the road.
Full LED fog lights are also a first for the GS range.
Lexus Australia CEO Sean Hanley confirmed the local division is investigating the GS300h, which would become the sixth hybrid offered in Australia – joining CT200h, GS450h, RX450h, LS600h and upcoming IS300 – if it gets the green light.
"Globally there is a clear and growing trend towards alternative powertrains and the introduction of the GS300h only reinforces Lexus' long-standing hybrid lead," Hanley said.
"Today over 30 per cent of Lexus customers in Australia choose to drive a hybrid – and we, like them, are firm believers that this is tomorrow's technology today.
"The next step for Lexus in Australia is to determine the suitability of GS300h for the Australian market before confirming local introduction."
The Lexus GS300h will launch in selected markets later this year.