The Honda NSX won't hit the streets until 2015, but Honda UK has already opened a pre-order bank for the hotly anticipated supercar.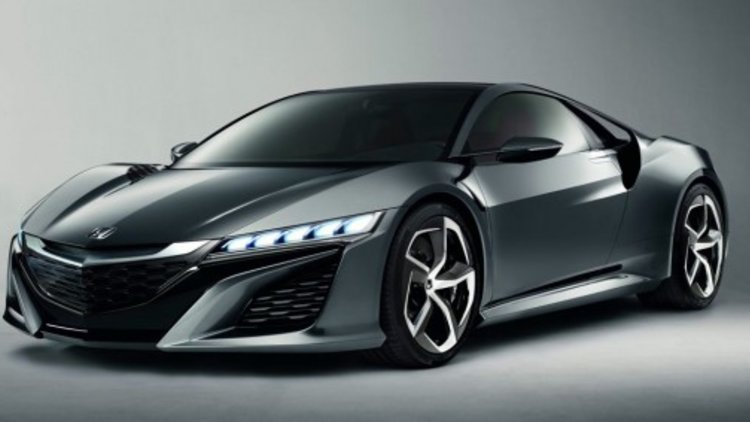 Honda
The dynamically-styled NSX Concept was first unveiled at the Detroit Motor Show in 2012, and made another appearance at last month's Geneva Motor Show, whetting appetites for Honda's successor to the original NSX, which has been out of production since 2005.
The NSX Concept features a low, wide stance, smooth surfaces and edgy details that communicate an undeniably aggressive supercar attitude.
Honda says in keeping with the spirit of the original NSX its designers have strived to deliver synergy between man and machine.
The new NSX will be powered by a mid-mounted, direct-injection V6 engine driving the rear wheels and two electric motors that will supply power to the fronts. The system is dubbed Sport Hybrid SH-AWD (Super Handling All-Wheel Drive).
The electric motors utilise a bilateral torque-adjustable control system so the hybrid all-wheel-drive system can instantly generate negative or positive torque to the front wheels during cornering, which Honda claims will deliver handling performance unmatched by previous AWD systems.
The new NSX will be manufactured at a new production facility in central Ohio, USA.
The first-generation Honda NSX was launched in 1990 and spent 15 years in production selling 18,000 units globally - 280 of those in Australia.
The new Honda NSX has yet to be confirmed for Australia.