Hidden beneath some of the most elaborate camouflage we have ever come across, our spy photographers have captured our first glimpse of the all-new Jaguar XJ saloon.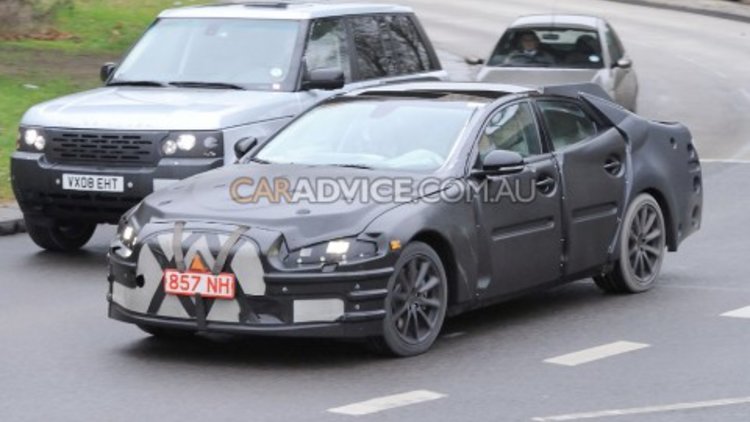 Flanked by another prototype from its sibling company Land Rover, inside sources have confirmed the new model will be radically different from its predecessor - and more daring even than its XF stable mate.
According to Jaguar's chief of design, Ian Callum, the reason for this major overhaul is that the XJ is no longer in high demand from consumers who have instead turned to the XF for its more modern appeal.
While its appearance will change significantly, its underpinnings will remain largely the same, using a modified version of the existing all-aluminium platform.
From these initial images, it seems the new XJ will adapt a four-door coupe style profile, similar to the new Mercedes-Benz CLS which Mr Callum has praised in the past for its design.
Also apparent from these images is that the new-generation XJ will lose its trademark twin-bulb headlight design in favour of something more similar to the XF.
The all-new Jaguar XJ is expected to make its official debut in the spring of 2011.
2011 Jaguar XJ prototype spied