Nissan has officially unveiled its new 2009 GT-R SpecV edition which will make its first public debut at the Tokyo Auto Salon later this week.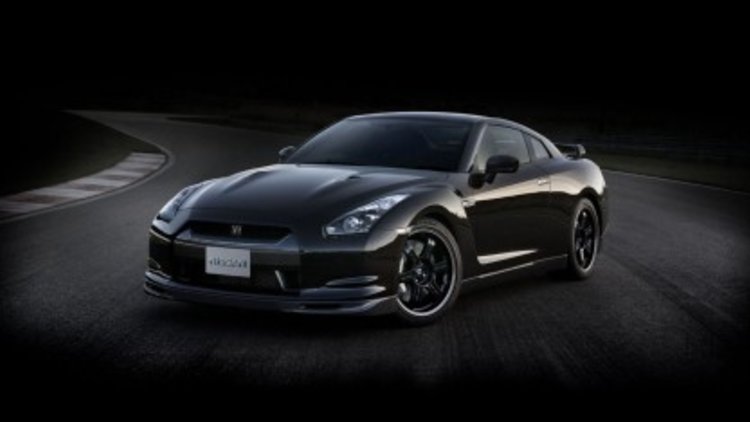 The new GT-R SpecV promises street-legal race car performance for the everyday enthusiast, a sentiment not to be taken lightly as the flagship of a car which has exceeded all expectations so far.
Continuing tradition, the SpecV is available in an exclusive deep purple hero colour - named 'Ultimate Black Opal', boasting a series of unique body, interior and performance equipment and modifications.
Exterior features comprise replacement carbon fibre components including the rear spoiler, grille and brake ducts.
Inside, the SpecV loses its rear seats in favour of two carbon fibre race buckets seats from Recaro for the driver and front passenger, while the carbon theme continues to rear centre storage box, instrument panel and other trim areas.
While official performance figures have not yet been released, the SpecV features a new high gear boost control device which momentarily provides greater torque in the intermediate-to-high speed range for more powerful acceleration.
This same system also allows the engine to operate more efficiently at low speeds, resulting in improved fuel economy.
Further modifications include a titanium-coated exhaust system and carbon-ceramic brakes which were spied earlier this year on a prototype at the Nürburgring for ultimate stopping performance.
Rather than focussing on raw power, Nissan has instead concentrated on refining the handling of the new SpecV, equipping the car with Nismo-spec forged aluminium wheels as standard to reduce unsprung weight.
Together with these lighter wheels and carbon-ceramic brakes, the SpecV also boasts an exclusive new suspension setup and unique high-grip tyres.
The new Nissan GT-R SpecV will go on sale in Japan from next month attracting a price tag roughly double that of the standard GT-R. There are no current plans to sell the SpecV in Australia.
[gallery=406]
2009 Nissan GT-R SpecV unveiled