Nissan will launch 12 new models in Australia over the next two-and-a-half years in its quest to become the number one vehicle importer.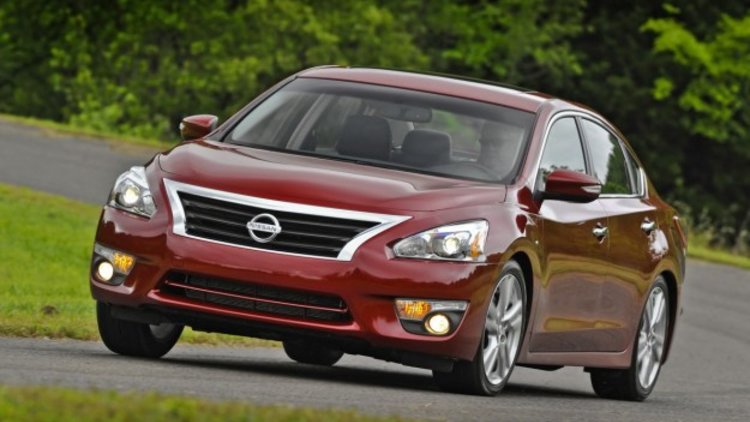 The Japanese brand's onslaught for 2013 alone will include the return of the iconic Nissan Pulsar small car in sedan and hatch body styles, the all-new Nissan Patrol, the next-generation Nissan Pathfinder SUV, the quirky Nissan Juke crossover and the mid-sized Nissan Altima.
The Pulsar will be the most significant model for Nissan Australia from a volume perspective. The Pulsar sedan makes its comeback in February, with the Pulsar hatch launch following 100 days later in mid 2013.
The Altima is likely present the biggest challenge for Nissan in Australia, however. It will launch later in 2013 with no model recognition in this market, despite its success in the US, where it is number two in its segment behind the Toyota Camry.
However, Nissan Australia boss Bill Peffer believes the company's entry into V8 Supercars with the Nissan Altima V8 Supercar will give the Altima road car a significant leg-up against its rivals from Ford, Holden and Toyota.
"We'll have a good six to eight months of leverage from the start of the V8 Supercar series in Adelaide with the Clipsal 500, before the first Altima hits the showroom floors," Peffer said.
Peffer as good as confirmed Australia would get both the 2.5-litre four-cylinder and 3.5-litre six-cylinder versions of the Altima (interior pictured above) when he said, "We think the bulk of sales, that's over 50 per cent, will come from the four-cylinder Altima versions."
Peffer also indicated that while the Altima had been engineered to accept a hybrid drivetrain, Nissan would look at other drivetrain options.
Nissan Australia will introduce the Altima as a four-door sedan only, with other body styles not under consideration at this time. Nissan dealers in the US still market the Altima Coupe, but that is a previous-generation model.