BMW says its upcoming front-wheel-drive vehicles will become an accepted part of the brand's line-up, comparing the controversy to the launch of its SUVs in the late 1990s.
The German brand that is renowned for its rear-wheel-drive cars is currently showcasing its BMW Active Tourer Concept at the 2012 Paris motor show, a model that previews its new 'UKL' front-drive architecture that will be used across more than 20 models including the 2013 Mini.
A production version of the Active Tourer will adopt a 2 Series badge, according to BMW insiders, and be pitched against the Mercedes-Benz B-Class. It will be just one of about 20 models based on the UKL platform that will include the next-generation Mini.
BMW says the success of its SUV range provides the confidence behind its decision to offer front-drive models.
"We had a similar decision in the '90s with the X model [the X5], where suddenly we went to a more upright car concept, a more off-road-oriented car, a different seating position, different weight distribution, AWD," BMW's vice president of product and service planning, Dr Frank Neiderlander, told CarAdvice at the recent 2012 Paris motor show. "So we had a totally different concept to the previous [rear drive passenger car] layout but still at the end we managed to bring this soul of a BMW to this kind of concept.
"That is why we are so confident we can do the same for such a concept [as the front-wheel-drive BMW]."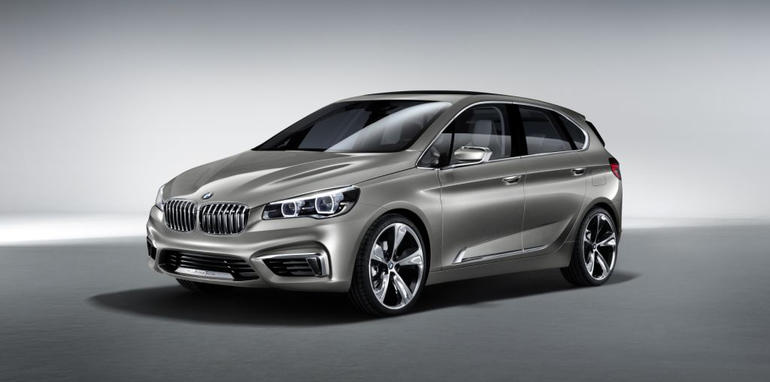 BMW has previously argued that luxury cars needed rear-wheel drive for the right driving characteristics, and a former BMW Australia boss even claimed Audi wasn't a genuine rival because it offered front-drive and all-wheel-drive vehicles only.
The car maker also recently reverted to its famous 'Ultimate driving machine' advertising slogan.
Dr Niederlander said the rear-drive layout was best for more powerful luxury cars but that this isn't such an issue for the front-drive models that will include three-cylinder petrol and diesel engines.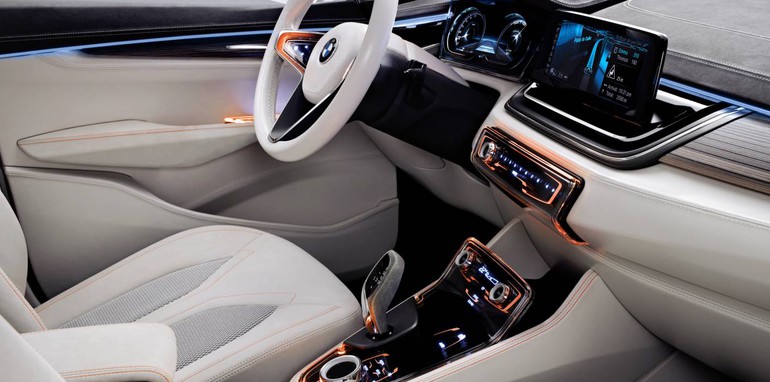 He also stressed that BMW wouldn't be building the models if they couldn't meet the essence of the brand's DNA.
"Historically, it was not so much a question of [having RWD for] luxury but the performance," he said. "At a certain level you need to have the traction on the rear to get the performance down. That was a question of car size, and RWD was the concept for that.
"[The front-drive concept is] really coming from this relation between the space for the technology inside, the drivetrain, the suspension, the outside dimensions of the car.
"We are [developing] it for customers who want more interior space… a long wheelbase to have flexible usage on the interior, but still have all that in a very compact dimension.
"To combine that you have to see what would be the right layout to do that and we came to the decision of front-wheel-drive concept. What we try to look at same time, how do we manage that this is still a BMW, because without this you wouldn't develop the car."