The first official images of the new Mercedes-Benz E-Class have been leaked onto the web just as our spy photographers have caught yet another glimpse of the prototype model.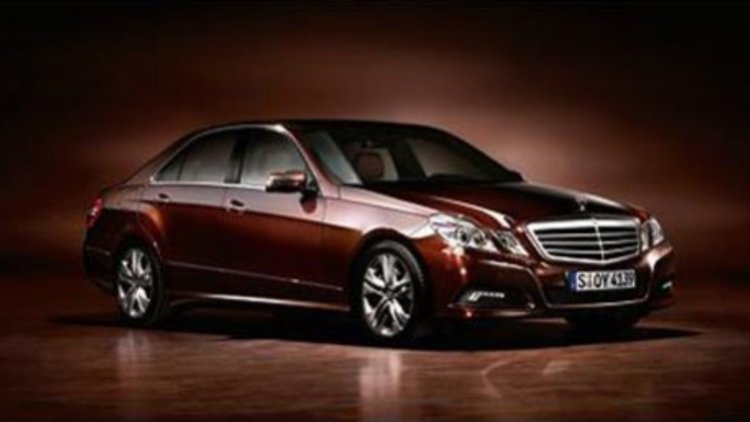 Codenamed W212, the new model range is planned to debut at the 2009 Frankfurt Motor Show which includes a new Coupe version which will replace the current CLK.
The E-Class range will boast a revised engine line-up, including petrol and Bluetec diesel units with an entry-level 1.8-litre turbocharged 4-cylinder petrol unit and a new 2.2-litre turbo diesel.
A flagship AMG model will compete directly with its BMW M5 rival, boasting a 6.3-litre V8 engine with over 373kW of power.
An Estate model will also be included in the line-up, drawing its inspiration from the ConceptFascination model which made its premiere at the Paris Motor Show.
The next E-Class will share many characteristics with the S-Class including the wheel-arch extensions, rising character line below the door handles, massive bumpers, and greenhouse.
Driver assistance aids will play a major role in the new E-Class, boasting lane-departure warnings, an eye-movement monitor, traffic-sign identification, road-condition sensors, and stability control that accounts for crosswinds, camber changes, and tire wear.
2010 Mercedes E-Class leaked and spied