In recent times the Nürburgring has become the performance benchmark for sports cars around the world, and it seems Holden is no exception.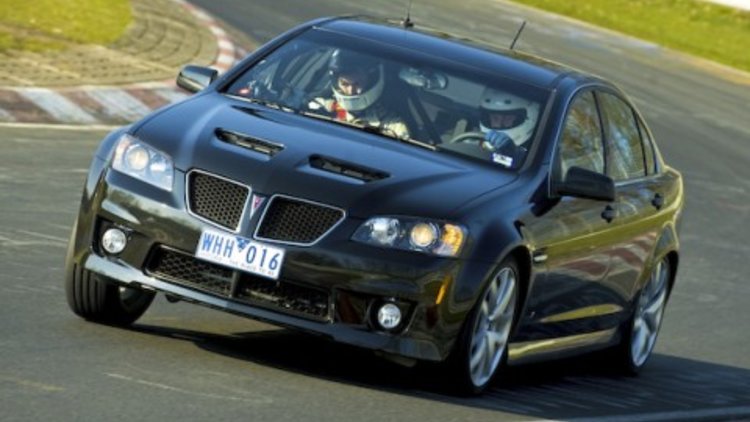 A Victorian-plated Pontiac G8 GXP has been put through its paces on the Nürburgring by GM development engineers - not a professional racing driver - and set a blistering unofficial time.
Despite its sub-$40,000 price tag in the US, the Australian-equivalent of the HSV Clubsport R8 managed a lap time of eight minutes and 30 seconds around the famous circuit.
In the realm of seven-minute supercars this may not seem at all impressive; however a current generation E60 BMW M5 has managed a best time of 8:13 around the circuit in the hands of a professional driver – and comes at more than twice the price.
Source: Jalopnik
Pontiac G8 GXP laps 'ring in 8:30