Elfin Sports Cars has officially unveiled the next phase in its already impressive range of sports cars at the 2008 Australian International Motor Show in Sydney, Australia with the debut of a new four cylinder Showcar.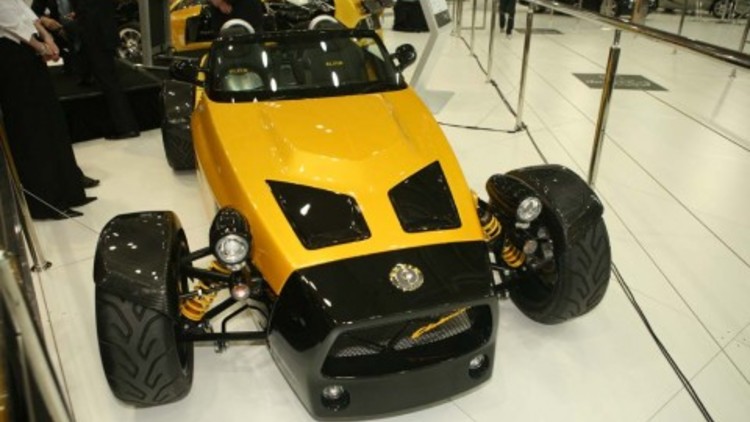 To be known as the 'Type 5' Clubman, the all new Elfin promises to deliver exciting levels of performance at an unprecedented price for enthusiasts and track specialists alike.
Under the guidance of the Tom Walkinshaw Group, Elfin Sports Cars has undergone a significant transformation since the business was acquired over 18 months ago.
Sketched by designers Julian Quincey and Adam Dean Smith, the Type 5 Clubman takes inspiration from the heritage of Elfin Sports Cars of the past, such as the Elfin C3, as well as looking to the future with a product capable of success in Australia and in international markets.
"The new addition to the Elfin range is a proud moment for the company and the Australian car industry this year" said Elfin Sports Cars General Manager John Clark. "Our experience in this market has shown that enthusiasts want more involvement and accessibility to spirited track and road motoring, desires we have delivered on with the Type 5" Clark added. "We have bought this Showcar to Sydney on the basis that the final product will be designed 50% for road driving and 50% for track work."
The car has been in development for 18 months and is powered by a two litre Ecotec Turbo engine, which it shares with the Pontiac GXP Solstice.
Following the vehicles launch at the Australian International Motor Show drive activities for the media will be conducted, with details on a customer launch to be confirmed shortly.
Elfin Type 5 Clubman 2008 AIMS