It seems green is the new black even in motorsport with Citroen unveiling the world's first hybrid World Rally Car.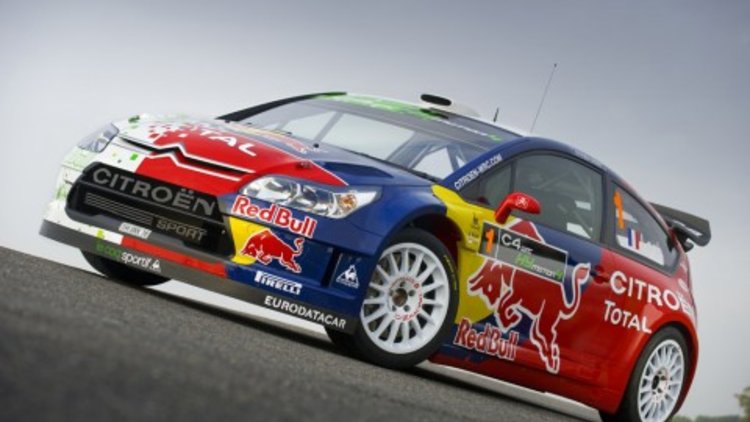 The Citroen C4 WRC HYmotion4 features a hybrid energy recovery system which delivers added performance and lower emissions.
Unveiled at the Paris Auto Show overnight as a concept, the new car boasts a split livery portraying its familiar competition war paint on one side and a more 'restful' colour scheme on the other.
The system recovers energy produced during braking and stores it in a pack of lithium-ion batteries positioned over the fuel tank.
When required, this energy can be used to power a 125kW electric motor which is connected to the rear differential, providing an instant torque boost.
The driver can select one of four operating modes for the hybrid system, depending on the situation.
Internal combustion engine mode: the most frequently-used mode for the C4 WRC (used on stages and some on road sections).
Internal combustion engine mode with energy recovery: activated on stages; improves the brakes' resistance to fade and charges the batteries.
Electric motor mode with energy recovery: used on road sections (untimed), in built-up areas or in the service park; contributes to increasing the car's range, reduces noise in built-up areas, and permits the internal combustion engine not to be used when it is not indispensable.
Boost mode (internal combustion engine and electric modes combined): can be selected at the desired moment on a stage to benefit from an additional 300Nm of torque for a limited time.
Citroen launches hybrid rally car