The Nissan Patrol Simpson 50th Anniversary Edition has been released to commemorate the off-road 4×4's record-setting feat, in which it became the first vehicle to successfully cross Australia's Simpson Desert 50 years ago.
Limited to only 500 units, the Simpson 50th Anniversary Edition Patrol marks the historic 1962 journey of geologist Reg Sprigg, his wife, and their children across some of Australia's most arid land.
Based on the 118kW/380Nm (manual) 3.0-litre turbo diesel Series 8 ST, the Simpson 50th Anniversary Edition receives $8500 of extra features but for the same price – $56,990 for the five-speed manual and $59,990 for the five-speed auto.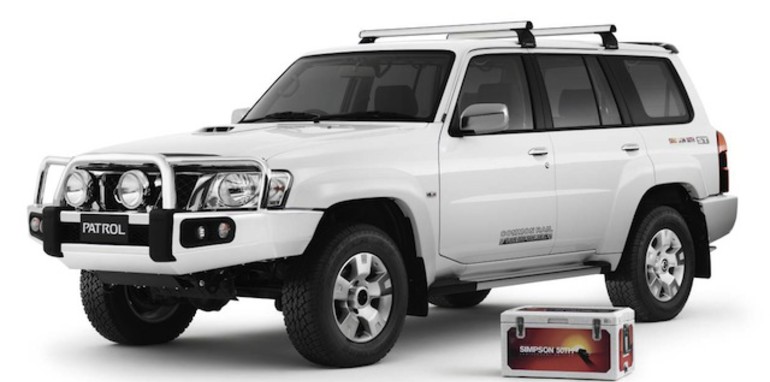 The Anniversary Edition includes satellite navigation with Hema 4WD tracks preloaded, reversing camera, new-look alloy bullbar, driving lights, roof bars, kick plates, bonnet protector, air guide, stainless steel wheel cover and a 41-litre Nissan-branded esky.
The Simpson 50th Anniversary Edition Patrol goes on sale this month, giving you time to prepare to tag along with the restored G60 Nissan Patrol that Nissan will use to re-enact Reg Sprigg's momentous feat across the Simpson this July.
Click here to read CarAdvice's Nissan Patrol Review.