Volkswagen has unveiled its new 'Robust' Ute as a pre-production concept known simply as 'Pickup' which is due to be officially unveiled at the International Automobile Exhibition in Hanover.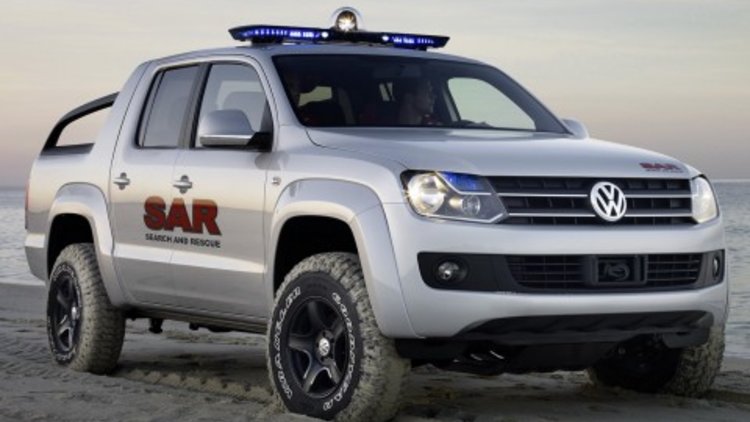 The Robust Ute will be produced at Volkswagen's plant in Argentina, with Australian models confirmed to arrive by late 2009.
The concept version is a dual-cab, four-seater model with a one-tonne payload capacity, though no doubt the production model will feature variations as diverse as Toyota's HiLux range.
Under the bonnet is Volkswagen's latest generation common-rail turbo-diesel (TDI) engine mated to an all-wheel drive system - although exact specifications are not yet known.
In keep with the concept theme, the 'Pickup' has been portrayed as a Search and Rescue vehicle for rapid response at the beach.
Volkswagen claims its new Robust pickup is the first of its kind from any high-volume European manufacturer and has been based on a completely unique chassis.
[gallery=387]
VW concept previews Oz-bound Robust