Audi will update the powerplant inside the S4 and the S4 avant with the introduction of an all new model at the Paris Motor Show next month.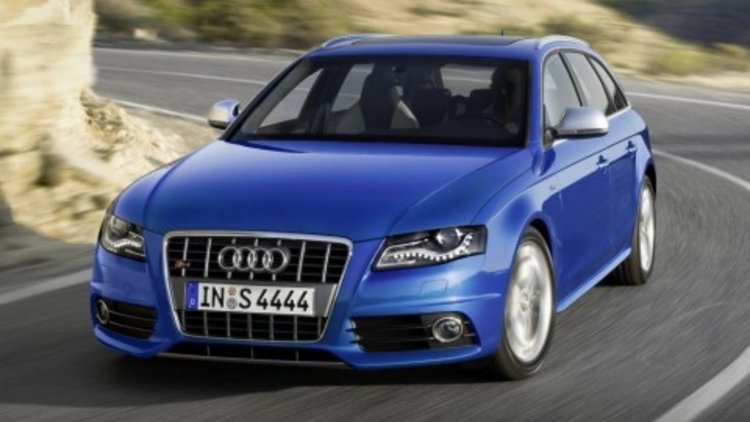 Interestingly, engine size and capacity has decreased. Going from a 4.2-litre V8 (253kW - 410Nm) in the current S4 to a 3.0-litre V6 unit which generates 245 kW and 440 Nm at 2,500 rpm.
Although we will miss the V8 roar, the new S4 is actually quicker, with 0 to 100 km/h taking just 5.1 seconds (Avant in 5.2 seconds), compared to 5.8 seconds in the outgoing model.
Best of all though, it's the average fuel consumption which will see many current S4 owners shed a tear. The new V6 manages to deliver an outstanding fuel usage of just 9.7 litres - compared to 13.3 litres for the current model.
However the best bits are still there, Audi's famous quattro permanent all-wheel drive system will still deliver that Audi road feel that we've all come to crave.
Another new addition will be the optional seven-speed S tronic gearbox as well as the new sport differential which distributes the torque as needed between the rear wheels.
So why has Audi swapped from a V8 to a supercharged V6? Is it better fuel economy? A sign of the times? Perhaps, but looking at it from another perspective, Audi has managed to achieve better results out of a smaller engine which ultimately uses less fuel and delivers better performance.
The 3.0 TFSI is the latest all-new engine from the brand with the four rings. Despite the 'T' which generally means turbo, the new unit is equipped with a supercharger. Audi says the T means "the concept of supercharging in general" and not necessarily a turbo.
The company also says that supercharging the big V6 in conjunction with direct injection is superior in both performance and responsiveness compared to twin turbochargers.
There is currently not confirmed arrival date for the new S4 in Australia, but we suspect the supercharged V6 models will be in Australian dealerships early next year.
2009 Audi S4 supercharged V6