Following the release of a similar X5 model recently, BMW have stretched its security umbrella to cover the 530i and 550i sedan and is claiming that these new models easily conform to the occupant safety class of 'VR4'.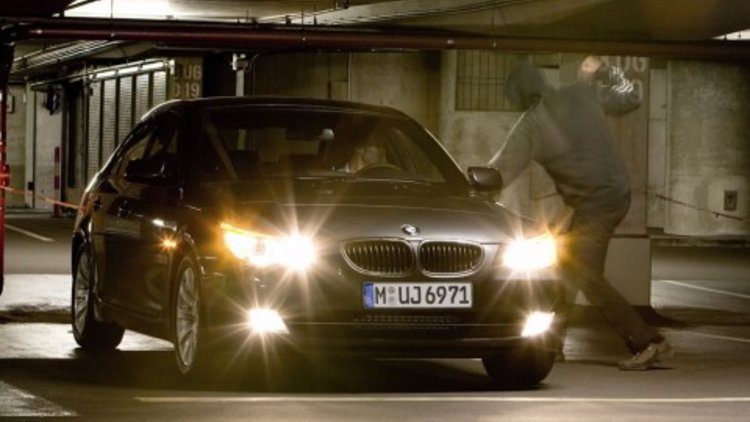 What is this army techno talk I hear you ask? VR4 translates to 'resist the penetration from a .44 Magnum, .357 Magnum, or a nine-millimeter Luger'. Good for those who are perhaps a little worried about shopping in Lygon St after watching 'Underbelly'.
While BMW have been vague about specifics, we know that every body panel has been reinforced with special ballistic resistant armoured fibre that was developed in the Netherlands, and as you would expect the windows are upgraded to 22mm thick security glass.
Along with 'Aramid' fibre mats on the floor pan to resist explosions, an internal camera system with intercom keeps the occupants aware of which underworld gangster is attempting to make you 'disappear'.
Cars have been tuned to handle the extra weight with engine, suspension and brake upgrades. The BMW 5 series 'Security' is offered with either a 274kW, 4.8-litre V8 that can sprint to 100km/h in 6.5 seconds or a 203kW, 3.0-litre inline-six that can do the same in 7.5 seconds.
BMW Security models availability extends to select dealerships through Africa, Latin America, the Middle-East and South-East Asia.
Bulletproof BMW 5-Series 'Security'